Boardgames
Come play in the ConnCon Boardgame Den!
Bring your own games that you want to play or select from over 200 titles available in the ConnCon Self-Serve Board Game Library. There are no time limits, your ConnCon Badge is good all weekend!
Slot:

1

2

3

4

5

6

7

8

9

Start
Time:

Fri.
1:00 pm

Fri.
7:00 pm

Fri.
11:30

Sat.
8:00 am

Sat.
1:00 pm

Sat.
7:00 pm

Sat.
11:30 pm

Sun
8:00 am

Sun
1:00 pm

End
Time:

Fri.
5:00 pm

Fri.
11:00 pm

Sat.
3:30 am

Sat.
noon

Sat.
5:00 pm

Sat.
11:00 pm

Sun
3:30 am

Sun
noon

Sun
5:00 pm

Games playing
in this slot.

See below for alphabetical master list with game descriptions.

1775 Rebellion
1846
Azul
Calimala
Clans of Caledonia
Cosmic Encounter
Cthulhu Deck Building
Dinosaur Island
Dragonfire
Fields of Arle
Gaia Project
Great Western Trail
Kemet
London 2nd Ed.
Lords of Waterdeep
Majesty for the Realm
Meeple Circus
Mombasa
Path of Light & Shadow
Raiders of the North Sea
Rising Sun
Rokoko
Saint Petersburg 2nd Ed.
Signorie
Speedy Games with Steve!
Star Wars Rebellion
Stop Thief!
Too Many Bones
TTR: Germany
Wendake

Adrenaline
Azul
Battletech Melee
Betrayal at Baldur's Gate
Buffy the Vampire Slayer
Catan: Cities & Knights
Command & Colors Napoleon
Cosmic Run: Regeneration
Cytosis
Descent 2nd Ed.
Dominant Species
First Martians
First Train to Nuremberg
Gentes
Imperial
Inis
Ka-Pow!
Key Harvest
Lisboa
Medici Card Game
Mexica
Mysterium
Octo Dice
Photosynthesis
Pixie Queen
Potion Explosion
Power Grid
Pulsar 2849
Rajas of the Ganges
Reanimator
Rise to Nobility
Scythe
Terraforming Mars
Yokohama
Custom Heroes
Cyclades
Downforce
Flick'em Up
Legendary Showdown
Libertalia
Pitch Car
Railways of the World
Santa Maria
Seikatsu
Tortuga 1667
Unlock! The Formula
51st State
A Game of Thrones Catan
Azul
Belfort
Biblios
Cytosis
Dinosaur Island
Dragonfire
Dragonstone Mine
First Martians
Gloomhaven
Import/Export
Keyper
Medici
Nusfjord
Olympos
Path of Light & Shadow
Raiders of the North Sea
Rising Sun
Serenissima
Stuffed Fables
Terraforming Mars
Ticket to Ride: Paris & Old West
Trajan
Transatlantic
Xia
Ascending Empires
Azul
Battletech
Blood Bowl Team Manager
Bunny Kingdom
Calimala
Castles of Mad King Ludwig
Champions of Midgard
Cinque Terre
Clans of Caledonia
Decathlon
Firefly
Gaia Project
Gloomhaven
Habitats
Heaven & Ale
Herbaceous/Little Flower Shop
Heroscape
Istanbul
Kingsburg
Lisboa
Meeple Circus
Mega Carc.
Mission Red Planet
Munchkin
Nippon
Ra
Rajas of the Ganjes
Rise to Nobility
Scythe
Star Wars: Rebellion
Steam
Twilight Impirium 4th Edition
Vast
XCOM
1754: Conquest
Alien Artifacts
Amun Re
Azul
Battlestar Galactica
Betrayal at Baldur's Gate
Broom Service
C.O.G.
Dinosaur Island
Fire & Axe
Food Chain Magnate
Gentes
Heaven & Ale
Heroscape
Kanban
Keyper
Majesty for the Realm
Mechs vs. Minions
Montana
Nusfjord
Pandemic Rising Tide
Raiders of the North Sea
Reanimator
Rising Sun
Seikatsu
Sherrif of Nottingham
Space Hulk The Card Game
Terraforming Mars
Ticket to Ride: Alvin & Dexter
Unlock: Tonipol
Watson & Holmes
Century Golem Edition
Escape from the Aliens
Ka-Pow!
Legendary Showdown
Mask of Anubis
Princess Bride
Really Bad Art
Smash Up
Speculation
Time's Up Against Humanity
Tortuga 1667
Two Rooms & A Boom
Unlock! Squeek & Sausage
Via Nebula
A Game of Thrones Catan
Azul
Clans of Caledonia
Dice Town
Dungeon Petz
First Martians
Gaia Project
Great Western Trail
Import/Export
Innovation
Lisboa
Lorenzo il Magnifico
Macao
Mutant Chronicles
No Saving Throw
Orleans Deluxe
Power Grid Deluxe
Rising Sun
Sunset over Water
Transatlantic

Adrenaline
Alien Artifacts
Azul
Battletech
Betrayal at House on the Hill
Captain Sonar
Castles of Burgundy
Dominion: Nocturne
For-Ex
Gentes
Klondike Rush
Mississippi Queen
Montana
Nusfjord
Pandemic Rising Tide
Photosynthesis
Rajas of the Ganjes
Rise to Nobility
Robinson Crusoe
Star Fleet Capt.
Stuffed Fables
Waters of Nereus
Wendake
Yokohama
These scheduled games will all accommodate new players as well as the experienced.
Novice players are welcome and all rules will be taught.
Come check out the Kids and Families area at Conncon - including great family boardgames and kids games for teens and 'tweens and even the newest little gamers. ConnCon staff will be there to help guide you to the perfect game from our Kids' boardgame library! For more details, check in at the boardgame library desk.
Come join the New Haven Gamemaker's Guild in the ConnCon Prototype Zone. At past conventions we've seen noted designers and publishers such as Mike Fitzgerald, Eagle-Gryphon Games, Ralph Anderson, Dr. Finn Games, Geoff Englestein, Gil Hova and Formal Ferret Games, Curt Covert and Smirk & Dagger Games, Craig van Ness, R&R Games, Matt Fantastic, and many more! Come by and help playtest and see 2019's games!
On Saturday, March 24, ConnCon will once again be running a charity silent auction to benefit the American Heart Association. The AHA is a wonderful organization dedicated to giving people lives free of cardiovascular disease and strokes by providing public health education. This is a charity near & dear to the staff of the convention.
The silent auction will begin sometime during slot 4 (usually around 9am) and will end sometime near the end of slot 5 (usually around 4pm). This will be in the atrium, just outside the Davenport Ballroom. In the past, the auction has featured such items as board games, role-playing games, card games, art books, graphic novels and gift cards to various businesses.
Donations to the auction are always welcomed. We will pretty much take anything. It doesn't have to look pretty. We only ask that the item(s) are complete (no missing pieces or missing pages, etc). If you would like to donate an item or two, please contact Rich Casiglio either on Facebook, on BoardGameGeek (RichCsigs) or you can send him an e-mail at RichCsigs@hotmail.com.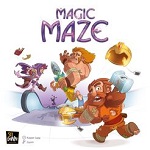 Speedy Games with Steve!
New to ConnCon and want an easy way to meet people? Can't quite make the opening slot time? Or just really love short games? Join Steve Vitka at the beginning of the convention for quick fillers, many with real time/speed elements. Bring your own favorites to share if you like (30 minutes or less, please) or pick some from the ConnCon Boardgame Library. Great for families!
Sign up for the event if you want a guaranteed seat at 1:00, but you can join in *any time* during Slot 1, NO NEED TO REGISTER for this event. Steve will be launching games continuously as people arrive. Steve will be providing/ teaching the following choices at minimum maybe culminating in a round of Space Cadets Dice Duel; Braintopia, Brick Party, Bugs in the Kitchen, Dead Last, Dr. Eureka, Dungeon Draft, Escape the Curse of the Temple (with expansions), Magic Maze, Sherlook, Spit It Out, Topiary, Ubongo, Loony Quest and a Western Dice Shootout game of Steve's own design!
Teacher: Steve Vitka
Slot 1
---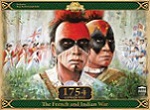 1754 Conquest
Players take the roles of the French Regulars and Canadian Militia against the British Regulars and Colonial Militias. Both sides can ally and fight with the Native Americans but the French start with more Native Allies. The four factions each use their own deck of cards to move their units into positions. Battles are resolved quickly with custom dice. To win, each side attempts to control Victory Spaces on the map that represent towns and forts. The game ends when the Treaty of Paris is signed and the side controlling the most cities wins the game.
Teacher: Alec Usticke
Slot: 6 FULL

---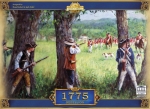 1775 Rebellion
Players take the roles of the American Continental Army and Patriots against the British Army and the Loyalists. Each side tries to control the colonies, provinces and territories. They call on the aid of Native Americans, as well as the German Hessians and French Army in order to successfully birth a revolution or quell the rebellion. The four factions each use their own deck of cards to move their units into positions. Battles are resolved quickly with custom dice. If you can control an entire colony, province or territory you raise a flag. When the game ends with the signing of the Treaty of Paris, the side with the most flag markers is the winner.
Teacher: Alec Usticke
Slot: 1

---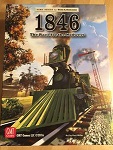 1846: The Race for the Midwest
A heavy economic game where players invest in and run railroad companies in the midwestern United States. Player compete to end the game with the most wealth. This game is a good intro the the 18XX family of games and no previous experience is necessary. *NOTE* this game takes two slots.
Teacher: Deric Waite
Slots: 1 & 2

---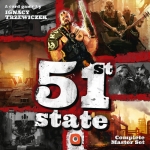 51st State
The world you know no longer exists. There is no government. No army. No civilization. The United States have collapsed. And now, thirty years after the war started, new powers finally try to take control over the ruined country, try to establish a new order, try to control others and create a new country, a new State: the 51st State. The 51st State Master Set includes 88 cards from the original game, plus 50 cards from each of the two expansions.
Teacher: Dave Lartigue
Slot 4
---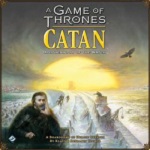 A Game of Thrones Catan: Brotherhood of the Watch
The Brothers of the Night's Watch seek a new leader from among their ranks. Jeor Mormont wishes to promote one who can improve the infrastructure of the Gift, the bountiful and undeveloped area south of the Wall bestowed to the Watch by the Starks thousands of years ago. Drawing sustenance from the unforgiving landscape of the north offers enough challenges, but whomever takes up this task must also man and defend the Wall against the onslaught of Wildlings fighting their way into Westeros. Many brothers now compete to build, defend, and do what they can to protect Westeros, but only one shall rise above their brothers to become the new Lord Commander. But be wary — the north holds many dangers, and winter is coming.
Teacher: Staff
Slots 4 FULL, 8 FULL

---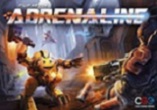 Adrenaline
The theme of Adrenaline is a video game first person shooter. You and other contestants enter a small grid with the goal to kill the enemy (temporarily, anyway) and avoid their attacks in order to be the ultimate Champion! Weaponry is card driven (no dice). The more you get hit, the quicker you become! Find some ammo.... aim at your target... FIRE!
Teacher: Todd Redden
Slots 2, 9

---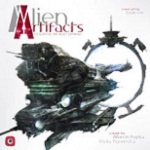 Alien Artifacts
Sci-Fi 4X experience (Explore, Expand, Exploit, Exterminate) in a 60 minute, euro-style card game. Lightning fast turns, impressive engine building, and friendly to new players, Alien Artifacts was one of the hot new games of BGGCon 2017!
Teacher: Avri Klemer
Slot 6 FULL
Teacher: Andy Dominguez
Slot 9 FULL

---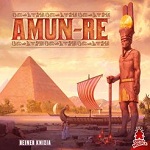 Amun-Re
Build a great society, then watch it all crumble ... and then build an even greater one during the second epoch! An all time classic.
Teacher: Carl Olson
Slot 6


---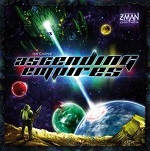 Ascending Empires
In Ascending Empires, you start your empire on a homeworld with the ambition to expand and explore four quadrants of space. Travel through space to find worlds of four different types, drop off your recruits, build colonies and cities, and potentially mine the planets for points. One of the most interesting aspects of this game is that space travel tests your dexterity as you flick your ships through the galaxy, occasionally outnumbering your opponents in a space battle, and building your technology advancements through conquest and research. Come try this out of print, rare find game at ConnCon!
Teacher: Don Amodio
Slot 5 FULL

---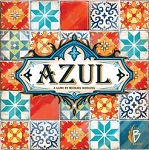 Azul
Inspired by the Moorish ceramic tiles of the Alhambra in southern spain, players draft colored tiles to add to their walls for points. Be warned though, extra tiles cost you points instead. Azul is quick to learn and play, but there's a surprising depth of strategy with just the right hint of screw-your-neighbor. Though the pieces look like Starburst, please don't eat or auction them off.
Teacher: Erik Dresner
Slot: 1
Teacher: Jeff Kochosky
Slot 2 FULL
Teacher: Ai Lake
Slots: 4 FULL, 5 FULL, 8 FULL, 9

---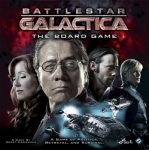 Battlestar Galactica
For those who want strategic co-op gameplay mashed-up with a traitor mechanic, come play the tabletop game based on the hit Syfy reboot series. Note: this game will be base only (beginner friendly!).
Teacher: Gregg Lauer
Slot 6 FULL

---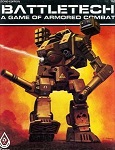 Battletech
Mallory's Maniacs Inaugural Living Battletech Campaign
The Year is 3039. War is breaking out (again) in the Inner sphere. A group of strangers has come together under the guidance of Mallory Piedmont to form a Mercenary unit (Mallory's Maniacs). As they win or lose battles and make money players can over time improve their characters (mech pilot's) abilities, improve their mechs and make alterations or buy new mechs or get new tech.
Friday slot - Battletech-Grand Melee: Solaris VII Arena: Assault Class - It's 3025 on the Solaris VII Game World. The crowd cheers! You're piloting one of the largest, most heavily armored, best weaponized BattleMechs in existence. But so is everyone else! You'll need more than cunning and skill to survive. A little luck may go a long way. 3D terrain map. All materials provided. Winner will earn bonus points for character creation in the living campaign!
Saturday slot- Battle of Kessel 3039. Part 1.The federated Commonwealth took control of Kessel earlier in the year and now the Draconis combine wants it back. Mallory's Maniacs have been hired to reinforce the defense of Kessel. All materials will be provided on 3D terrain map. Players can create characters at star or use pre-Gen. XP awarded after battle
Sunday slot- Battle of Kessel 3039. Part 2. The DC has taken the capital. Smashed the 11th Lyran regulars. It is now up to the maniacs to hold the spaceport against the second sword of light. Players can use characters from round one or create new for new players.3D terrain map
Chief Maniac: Dennis Backofen
Slots 2, 5, 9

---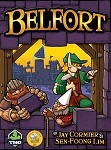 Belfort
Become the city of Belfort's MASTER BUILDER by hiring elves, dwarves, and gnomes to acquire wealth and resources to build taverns, inns, banks, and a variety of other buildings! Gain area control with your presence and receive points for having the most, second most, and third most buildings in each of five areas. On your turn, place your elf and dwarf workers in action spaces to mine (or steal) gold, stone, wood, or iron. Collect your resources and, using cards you draft throughout the game, build your buildings and choose where they go. Hire gnomes along the way to unlock building abilities and garner yourself amazing rewards. But be careful...you will need to pay taxes at three points during the game, which are calculated by the number of points you have, so don't jump too far ahead at the beginning if you cannot afford it!
Teacher: Don Amodio
Slot 4

---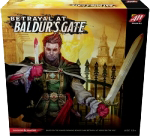 Betrayal at Baldur's Gate
The shadow of Bhaal has come over Baldur's Gate, summoning monsters and other horrors from the darkness! As you build and explore the iconic city's dark alleys and deadly catacombs, you must work with your fellow adventurers to survive the terrors ahead. That is, until some horrific evil turns one — or possibly more — of you against each other. Was it a mind flayer's psionic blast or the whisperings of a deranged ghost that caused your allies to turn traitor? You have no choice but to keep your enemies close! Based on the award-winning Betrayal at House on the Hill board game, but set in the D&D universe of Forgotten Realms.
Teacher: Britt Bisson
Slot 2
Teacher: Kristy Hoffman
Slot 6

---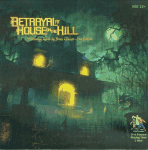 Betrayal at House on the Hill
Come play one of the most innovative games of all time. Join up to 5 other players exploring a Creepy Mansion that is revealed one room at a time. Try to remain calm as your uncover hints of horrors long ago. Eventually one of your party will succumb to the terror of the house and morph into "The Traitor". It could be anyone! At that point the entire game changes and it becomes a quest for survival against monsters or even the house itself! Ages 12+ recommended due to the need for independent reading and understanding game objectives. This game will be played with the Widow's Walk expansion!
Teacher: Joey Mosca
Slot 9 FULL

---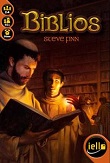 Biblios
Biblios is a popular card drafting/auction game in which players take on the role of monks collecting resources to build a Scriptorium. The game is divided into two main stages: a drafting stage in which players collect resources and an auction stage, in which players use their resources in auctions to gain more valuable resources, If you're familiar with For Sale, Biblios has been described as For Sale on steroids.
*NOTE* This game has a late start time (10:00 a.m.) to accomodate the designer.
Teacher: Steve Finn
Slot 4 (Late Start!)

---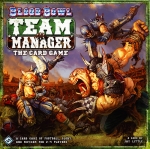 Blood Bowl:Team Manager
The Card Game is a bone-breaking, breathtaking standalone card game of violence and outright cheating for two to four players. Chaos, Dwarf, Wood Elf, Human, Orc, and Skaven teams compete against each other over the course of a brutal season. Customize your team by drafting Star Players, hiring staff, upgrading facilities, and cheating like mad.
Teacher: Michael DeFelice
Slot 5

---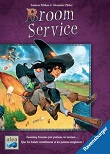 Broom Service
The Witch will take 4 of the 10 role cards, one by one, and play them as a brave or cowardly witch. It is the last witch that has the same role card and calls brave, that gets the nice reward, or just be a coward and take what you can get and fly away. Just be aware of the seven event cards that can set you back a few Victory Points so scope out where you are going to be flying next.
Teacher: Murry Phillips
Slot 6

---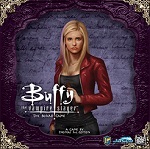 Buffy the Vampire Slayer
In Buffy the Vampire Slayer, up to 6 players help Buffy and her friends defend the town of Sunnydale from an onslaught of vampires, demons, and the "monster of the week", while ultimately attempting to foil the big bad's plot. You have to work together, using all of your resources, including special abilities for the character that you play, to defend the helpless townies, stop the big bad, and save Sunnydale!
Teacher: Joey Mosca
Slot 2

---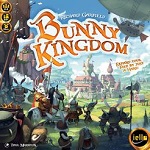 Bunny Kingdom
Lead your clan of rabbits to glory by gathering resources and building new cities across the land. Draft cards and pick the right ones to position your warrens, provide resources to your colonies, build new cities to increase your influence and plan your strategy to score big at the end of the game. Secretly rally rabbit lords and recruit skillful masters to make your cities and resources even more valuable at the end of the game.
Teacher: Alec Usticke
Slot 5 FULL

---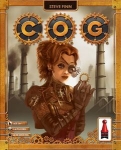 C.O.G.
C.O.G. is a very unique steampunked theme game that combines a worker-placement mechanic and a crossword game. Although it is a "word" game, a strong vocabulary is not required, since players are restricted to spelling a list of predefined words. The challenge is to get the letters you need and to arrange them on the board in a strategic way, so it's more about collecting and using letters as resources than about spelling.
Teacher: Steve Finn
Slot 6

---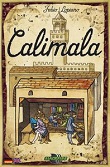 Calimala
Players of Calimala are cloth merchants in medieval Florence, with a number of trusted employees that they assign to various streets within the city to carry out actions. (Each street connects two places where particular actions can be taken.) While taking these actions, players produce and deliver cloth and contribute to the construction and decoration of various buildings across the city.
Teacher: George Nebesnik
Slots 1 FULL, 5

---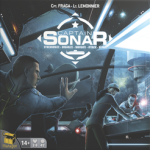 Captain Sonar

At the bottom of the ocean, no one will hear you scream!

In Captain Sonar, you and your teammates control a state-of-the-art submarine and are trying to locate an enemy submarine in order to blow it out of the water before they can do the same to you. Every role is important, and the confrontation is merciless. Be organized and communicate because a captain is nothing without his crew: the Chief Mate, the Radio Operator, and the Engineer.

Teacher: Deric Waite
Slot 9

FULL



---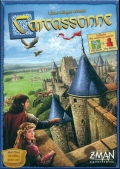 Carcassonne - MEGA!
The classic game Carcassonne with every expansion we can find. 300+ tiles of map-making madness! Familiarity with the base game is suggested, but not required.
Teacher: Christopher Brennan
Slot 5 FULL


---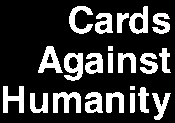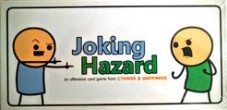 Cards Against Humanity / Joking Hazard
Look, we're all going to hell, we may as well choose why! Join us a night early for some Cards Against Humanity and revel in the poor taste humor that makes the self-righteous look down on us from their high horses. It's called "The Party Game for Horrible People" after all. What do you expect? We'll also play a few rounds of Joking Hazard, based on the hit web comic Cyanide and Happiness. It's basically Cards Against Humanity, only you're making comic strips. We'll be in the hotel bar--help us make some old ladies clutch their pearls! This special event is "Slot Zero" and is held the evening before the convention begins. No preregistration necessary.
Teacher: Erik Dresner
Slot: Thursday Night!

---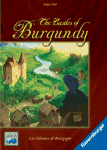 Castles of Burgundy
It's a dice game for people who hate dice games. It's yet another Stefan Feld point salad game. It's yet another medieval themed Euro. It's all this and more. Collect buildings, livestock, ships and other tiles, and sell goods to win the most points by the end of the game.
Teacher: John McDonough
Slot 9

---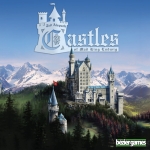 Castles of Mad King Ludwig
Castles of Mad King Ludwig is a tile laying game in which each player is trying to build an amazing castle, subject to the whims of the Mad King. Players are contractors, looking for the best deals on rooms while selling their services to the other players. As the players add rooms to their castles, they earn points. The player with the most points at the end of the game wins! At least one of the expansions from the "Secrets" edition will be played.
Teacher: Donna McFee
Slot 5

---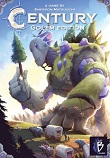 Century Golem Edition
Century: Golem Edition is a re-themed version of Century: Spice Road. Players are caravan leaders who collect and trade crystals to accumulate the right combination in order to build the biggest and most valuable golems.
Teacher: Alec Usticke
Slot 7 (late night!)


---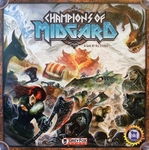 Champions of Midgard
Champions of Midgard is a middleweight, Viking-themed, worker placement game with dice rolling in which players are leaders of Viking clans who have traveled to an embattled Viking harbor town to help defend it against the threat of trolls, draugr, and other mythological Norse beasts. By defeating these epic creatures, players gain glory and the favor of the gods. When the game ends, the player who has earned the most glory earns the title of Jarl and is recognized as a champion of Midgard!
Teacher: Jim Crimmins
Slot: 5 FULL
---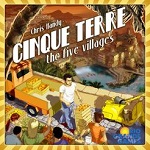 Cinque Terre
As a farmer in the beautiful hills of Italy, you'll harvest fruits from three regions and delver them to the five villages of Cinque Terre. Sell your fruit for cash or trade it in to fulfill produce contracts; the player with the most lira wins this fun and colorful pick-up and deliver game.
Teacher: Francie Berger
Slot 5 FULL

---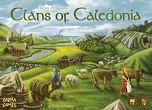 Clans of Caledonia
Bring greatness to your clan as you conquer Scotland...through cheese and whiskey. In Clans of Caledonia, players will find a mid-to-heavy economic action selection game where you will produce farms and factories, deploy workers and traders as you strive to make the greatest export empire.
Teacher: Susan Scott
Slot 1 FULL
Teacher: Mathew Daigle
Slots 5 FULL, 8

---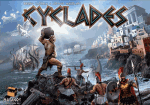 Cyclades
Bid for the favor of a god every round of play of Cyclades, impacting the strength and maneuverability of your armies and fleet as you attempt to build several metropolises in this auction-driven game set in the islands of ancient Greece. Of course, you may also harness the power of mythical beasts to increase your presence on an island, move across the sea without warning, diminish your foe's military might, or cause chaos in a multitude of other ways. Miniatures and cards represent your power; money funds you to victory.
Teacher: Nick Gauthier
Slot: 3 (late night!) FULL

---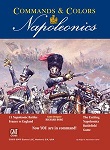 Command & Colors: Napoleonics
Command and Colors: Napoleonics allows you to take command of French Troops under Napoleon or British Troops under Lord Wellington, as well as armies from many other countries of the period including Portugal, Spain, Russian, and Austria. The Command and Colors system is easy to learn, but full of depth and includes different unit types, such as light and heavy Cavalry, Line Infantry, Guard Infantry, Grenadiers, and Cuirassiers, etc. each with their own abilities and combat factors. If at least 5 players sign up, we'll be playing a fascinating variant called the "Epic Version" of the game.
Teacher: Tim Barnes
Slot 2

---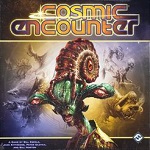 Cosmic Encounter
On your turn you will decide how best to leverage the unique power of your alien species -- whether via negotiation or aggression -- to spread your influence into 5 new solar systems across the universe. Then again, on everybody else's turn you will ally, bribe, bamboozle, connive, cajole, debate, entreat...and quite often cooperate towards the same end -- so there is never any down time. This is Tom Vassal's favorite game -- one he has played since 1977. I myself have been at it for 35 years...and no two games have ever been similar. (Mostly because there are almost 200 aliens from which to choose!) A noob can win if dealt a good hand -- and yet luck alone is never enough.
Teacher: Brandon Musler
Slot: 1

---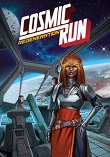 Cosmic Run: Regeneration
Cosmic Run: Regeneration is a newly revised version of the dice-rolling space race, Cosmic Run. Players race their space ships to planets, recruit aliens, and gain power crystals using a clever dice placing mechanic. You can play conservatively or push your luck. There is both a competitive and cooperative mode to play the game, though this session will use the competitive mode (but could be followed by a co-op game, given it's short playing time of 30-45 minutes).
Teacher: Stephen Finn
Slot 2

---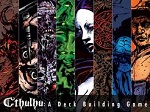 Cthulhu: A Deck Building Game
The Elder Gods greet and invite you to participate in trying to save your wretched existence. The stars are aligning soon and only those who have dared to piece together the clues from the mythos even know what's coming. Do you and your fellow investigators have what it takes to save everything? I think not... In Cthulhu: A Deck Building Game, you cooperatively work with fellow players (1-6 players) as Investigators to banish the Elder God and his minions by using Moxie (force of character, determination, or nerve) to reduce their health to zero. If you banish the Elder God before he reduces all of the Investigators health to zero you win the game.
Teacher: Joey Mosca
Slot: 1 FULL

---
Custom Heroes
From the designer of Mystic Vale comes this new trick-taking game utilizing Mystic Vales card-crafting system! The players attempt to win rounds by getting rid of their cards as quickly as possible using the classic climbing trick mechanic. e.g. If a player leads with three 4s then the next player must play three of a kind of equal or higher value. Aiding the players are enhancements that may be sleeved with the cards, changing their values and giving them new abilities that last for the rest of the game! Careful, sleeving an enhancement now could come back to bite you later.
Teacher: Erik Dresner
Slot 3 (late night!) FULL

---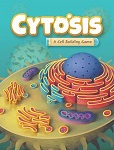 Cytosis: A Cell Biology Game
Cytosis: A Cell Building Game is a worker placement game that takes place inside a human cell. Some of the locations provide players with resources (e.g., mRNA, ATP); some with actions (e.g., convert resources, collect cards). Resources are used to build enzymes, hormones and/or receptors, which score Health Points. The player with the most Health Points at the end of the game wins!
Teacher: George Nebesnik
Slots 2, 4 FULL

---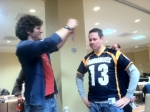 Decathlon
At last, an epic athletic competition with minimum exertion! (No, not bowling.) In Reiner Knizia's Decathlon, athletes will play 10 mini dice games for the gold. Medals and limited edition ConnCon 2018 gold-, silver-, and bronze-colored dice will be awarded to the podium winners. Also new for 2018: a completely new scoring format for faster and more competitive play!
Olympic President: Erik Dresner
Slot 5 FULL

---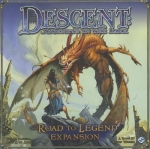 Descent: Road to Legend (2nd Ed).
Descent 2nd Edition: Road to Legend, The Delve: The Delve is an adventure for 2-4 heroes in which you must explore and survive the realm of the Caretaker. Collect loot and gain skills as you advance through a collection of randomly selected stages. This is survival of the fittest is this app-driven overlord-less version of the Descent where only the strong will survive!
Teacher: Michael DeFelice
Slot 2

---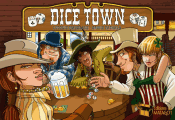 Dicetown
Each player gets a cup with five poker dice and eight dollars. Each turn a player will put together a poker hand and depending on the roll, take control of various key places in Dice Town that will allow him to perform the corresponding action of the location.
Teacher: Britt Bisson
Slot 8 FULL

---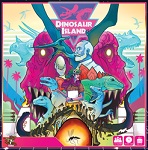 Dinosaur Island
Research DNA. Build the most exciting Dinosaur Park!
Just be sure to keep your park secure or some visitors may be eaten!
Teacher: Brian O'Neil
Slots 1, 4 FULL
Teacher: John Flood
Slot 6 FULL

---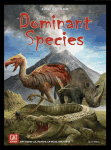 Dominant Species
It's 90000 BC and a great ice age is approaching. Players will take their animal class be it insect, arachnid, reptile, amphibian, bird or mammal and engage in a battle for the ultimate survival of the fittest. Due to the length of the game, please be prompt for the start of the slot. Rules discussion will take at least 20-30 min for new players. *note* this game may exceed its allotted slot time.
Teacher: Erick Sklar
Slot 2 FULL

---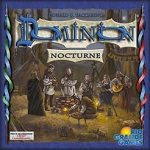 Dominion: Nocturne
Come play the 11th (and latest) expansion to Dominion, the classic deck building game! Night has fallen on Dominion, bringing with it all the creatures and legends that reside within. In this version a new phase is introduced as well as 33 new kingdom cards. There are many special cards to be gained and variations are made to the starting hand.
Teacher: Lisa Sutherland
Slot 9 FULL

---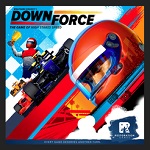 Downforce
High-stakes bidding on multi-million dollar race cars!
Teacher: Carl Olson
Slot 3 (late night!)

---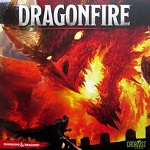 Dragonfire
Dragonfire is a deckbuilding game set within the Dungeon & Dragons world, players choose from several classic races and classes and builds their characters as they see fit. Players begin their adventure along the famed Storm Coast, then to journey to other Forgotten Realms locations such as Baldur's Gate, Neverwinter, and Waterdeep. Along the way, characters can level up their characters, find additional equipment, learn new feats, and much more to customize their characters.
Teacher: Michael DeFelice
Slot 1 FULL
Teacher: Dale King
Slot 4

---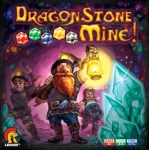 Dragonstone Mine
DragonStones are the most sought after precious gems in existence. Be the first to gather a set and harness their power! Players mine gems by drawing them from a bag with each gem having its own special effect. Players can also use additional abilities from cards they'll gather over the course of the game. Offering multiple levels of complexity, this game is friendly both to young audiences (5+) and adults alike.
Teacher: Tanios BouRamia
Slot 4 FULL

---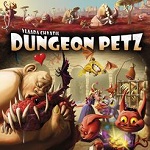 Dungeon Petz
Become the leader of an imp family that has just started a new business – breeding and selling petz. Sound simple and safe? Well, we forgot to mention that those petz are for Dungeon Lords. This means magical, playful, sometimes angry monsters that constantly desire attention and at the very moment you want them to demonstrate their qualities to buyers they are sick or they poop. Sometimes you are even glad that you got rid of them – but the profit is unbelievable.
Teacher: Jonathan Ramos
Slot: 6
---
Escape from the Aliens in Outer Space
You are stuck on a malfunctioning space station where a science experiment has gone terribly wrong. Half of the people have been infected with a virus that turned them into aliens that crave human flesh! Can you make your way through the darkened halls and get to an escape pod before the aliens have you for lunch? Or maybe you've been turned into an alien and need to secretly stalk your human prey.
Teacher: Deric Waite
Slot 7 (late night!) FULL

---
The Exorcism at the House of Monkton Falls
The Exorcism at the House of Monkton Falls is a cooperative board game for 2-4 players. Take on the role of a paranormal investigator, and together with your friends try to rid the House of Monkton of an ancient evil spirit. Travel through the fabled estate, unlock hidden rooms, gather tools to complete tasks, dispel the darkness looming in each room, and exorcise the spirit before it can catch you and your friends! You better hurry, you only have until dawn.
Teacher: David Tepfer
Slot 4

---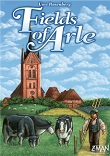 Fields of Arle
A fun, Uwe Rosenberg worker placement game. We're farmers trying to grow our farms by moving our dikes and harvesting peat, growing crops, and raising livestock! Will be played with the new Tea & Trade Expansion (pending timely release as scheduled).
Teacher: Mathew Daigle
Slot 1

---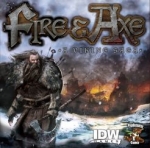 Fire and Axe

Norse law dictates that every man shall posses a weapon at all times. The need to swiftly wield an axe in the name of battle, honor, or revenge was ever-present. Valhalla will not be filled with the weak.

In Fire & Axe: A Viking Saga, originally released as Viking Fury, you vie for glory across three epic Viking sagas, each one a different journey to raid, trade, and settle territories. Will you choose the path of diplomacy and trade for victory? Or will your longship cast a bloody wake?

Start your journey by gathering crew and goods to outfit your boat. Will your ships be filled with warrior or goods? Settlers or sackers? After your launch from bustling ports into the open sea, you must choose your path to power — but don't get lost in the wind; the sea will gladly devour souls who take her lightly...

The life of a Viking is one of power and glory, or untold sorrow. Which shall be your destiny?

Teacher: Nick Gauthier
Slot 6

---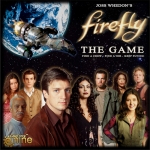 Firefly
Get a ship. Find a crew. Get paid. In Firefly: The Game - based on the popular Firefly television series created by Joss Whedon - players captain their own Firefly-class transport ship, traveling the 'Verse with a handpicked crew of fighters, mechanics and other travelers. As a captain desperate for work, players are compelled to take on any job - so long as it pays. Double-dealing employers, heavy-handed Alliance patrols, and marauding Reavers are all in a day's work for a ship's captain at the edge of the 'Verse. Shiny.
Teacher: Erik Lindberg
Slot 5

---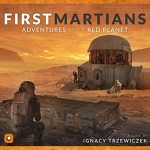 First Martians: Adventures on the Red Planet
From the designer of Robinson Crusoe comes a co-op game where you must use what little resources you have to maintain a space station, embark on missions in your attempt to colonize Mars. Using an integrated app, players will each endure unique experiences that pit them against the Martian environment as they work to make Mars livable.
Teacher: Susan Scott
Slot 2 FULL
Teacher: Linda Baldwin
Slots 4, 8 FULL

---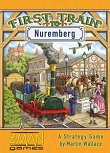 First Train to Nuremberg
You take the role of a railway promoter, backed by the investments of hundreds of local landowners. Your aim is to build lines that can make a profit from the transport of passengers and goods. However, money is not the only resource you require. Many locals will oppose your schemes and only with influence in the government will you be able to build over their land. You'll also need to develop contacts with the major operators to acquire second-hand trains and rolling stock. Finally, you will need to be on good terms with the two local railway companies. Without their support you will not be able to link to their networks, nor will you be able to negotiate the sale of your lines when they become unprofitable (as they surely will). A heavy "think before you act" Euro-style rail game for those that like to think three steps ahead.
Teacher: Tanios BouRamia
Slot 2

---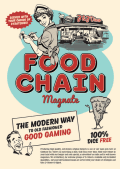 Food Chain Magnate
YOU are in charge of the next great food service empire! All you need to do is advertise. And hire cooks. And waitstaff. And delivery guys. And an HR department. Not to mention keep those jokers up the street from poaching your customers. In this dice-free resource management game, you will produce your chosen food and drink, hire the employees you need to keep your business afloat, and market your delicacies to the town to make sure those folks keep coming back for more. In the end, the franchise that outsells the opposition will win the day. For some reason, I crave pizza.
Teacher: Mathew Daigle
Slot 6 FULL

---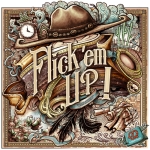 Flick'em Up
In the disc-flicking game Flick 'em Up!, relive the great adventures of the West, face your enemies in street duels, use different guns and tactics to get what you want. With beautiful wood pieces, you'll test your dexterity while living out the excitement of the Wild West.
Teacher: Steve Vitka
Slot: 3 (Late Night!) FULL
---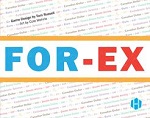 For-Ex
This is a game about currency trading on the world's Foreign Exchange. Imagine the excitement! It is a nerdy, opaque, butterfly-effect game. If you are interested not despite its dry weird nerdiness but because of it, it might be your new favorite game.
Teacher: Avri Klemer
Slot 9

---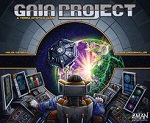 Gaia Project
Terra Mystica in space! This time around, 14 different factions strive to peacefully colonize the Terra Mystica galaxy. Terraform new planets, upgrade mines into better structures and unite planets to form federations. Research and discover new technologies to improve your skills - in the end, only the best developed faction will win.
Teacher: Mica Reina
Slot 1 FULL
Teacher: Larry Schneider
Slots 5 FULL, 8 FULL

---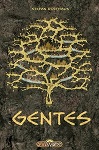 Gentes
From the designer of Arkwright, Gentes is a mid-weight civilization game with a clever timing mechanism. Set in the first millennium BC Eastern Mediterranean, you will guide your people through ups and downs, trying to obtain a permanent place in the annals of history.
Teacher: Micaela Reina
Slot 2 FULL
Teacher: Larry Schneider
Slot 6 FULL
Teacher: Erick Sklar
Slot 9 FULL

---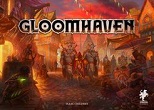 Gloomhaven
The #1 game on Boardgame Geek! Players will work together to save the world and line their pockets in this dark fantasy world. Be warned, this is no hack and slash. Your hand is your stamina and the more powerful the card you use the quicker you will become exhausted. This introductory scenario will contain NO SPOILERS for the arc of the game.
Teacher: Daniel Hendlowitch
Slots 4 FULL, 5 FULL

---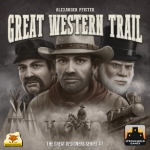 Great Western Trail
As a cattle baron, much depends on the value of your herd, which you deliver a portion of to Kansas City for money and points. You start with some sturdy cow-cards, but perhaps you can buy some that'll fetch higher prices. You'll also want to erect buildings along the trail (for actions), hire additional help (to expand your options), and invest in the railroad being built to San Francisco. Expect this venture to take about 3 hours.
Teacher: John Deats
Slots: 1 FULL, 8 FULL

---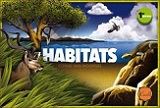 Habitats
As park managers, you build your own wildlife park with this tile laying game. Trying to get the right tiles to make the right open natural habitats for all your parks animals, you expand your parks landscape with animals, watchtowers, extra entrances, roads, and even tour spots. The game takes place over 3 years. Each tile shows you its requirements, you score points when you fulfill the tiles requirements. This game offers enough strategy for seasoned players, yet is easy to learn for new gamers.
Teacher: Deborah Phillips
Slot 5

---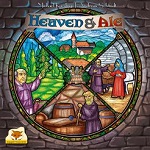 Heaven & Ale
You have been assigned to lead an ancient monastery and its brewery. Now it's your time to brew the best beer under God's blue sky! The fine art of brewing beer demands your best timing. In order to get the best results of your production, you have to provide your cloister's garden with fertile resources and the right number of monks helping with the harvest — but keep your brewmaster in mind as he is ready and eager to refine each and every one of your barrels! In Heaven & Ale, you have to overcome the harsh competition of your fellow players. There is a fine balance between upgrading your cloister's garden and harvesting the resources you need to fill your barrels. Only those who manage to keep a cool head are able to win the race for the best beer!
Teacher: Staff
Slots 5 FULL, 6 FULL
---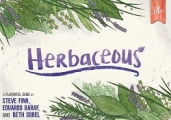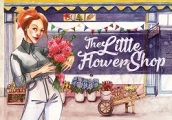 Herbaceous / Little Flower Shop
Herbaceous and Little Flower Shop are two different games, but both are very quick (under 30 minutes) and will appeal to the same kind of gamer, so they are joined together into 1 session. Herbaceous is a light, push-your-luck, set collection game with adorable artwork of herbs. The Little Flower Shop takes the card drafting mechanism of Sushi Go! and 7 Wonders and adds an interesting scoring mechanism, as players collect flowers, vases, and hanging baskets to decorate a floral shop window.
Teacher: Steve Finn
Slot 5

---
Heroscape
3D dice rolling combat! Several boards with a variety of terrain will be set up, and a selection of 500 point armies will be available to play, or bring your favorite 500 pt army. I will teach the master game rules (using special powers) and will set up a small tournament if players choose.
Teacher: Todd Redden
Slots 5, 6

---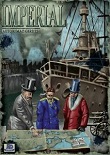 Imperial: WAR ROOM SCALE!
Play the classic Imperial game on a war room scale board. Take control of the European nations and manipulate them to build your wealth. Feel like you're in the war room by moving your units with the croupier sticks you see in all the movies. Winning player receives a custom Rondel for use with Imperial.
Teacher: Keith Corbino
Slot: 2 FULL

---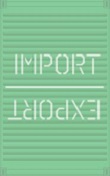 Import / Export
A game of role selection and hand management, similar to Glory to Rome. Each card is different, and can be used in several different ways: as a role to carry out a specific action; as a contract for a ship that grants a unique power when the shipment is fulfilled; as a container that is loaded on ship; as a good that is imported and scored at end-game; and as a helper who augments role execution. Once shipments enter the open sea, a player may trigger an Import action, in which a silent auction determines who receives a good or helpers. The end goal of the game is to have the most credits, which will be a combination of your physical credits, passive credits that were saved as imported goods, plus any bonuses from completed shipments.
Teacher: Phil Alberg
Slots 4, 8

---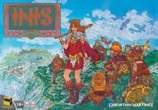 Inis
Inis is a an exciting and quick-playing game of area control and card drafting with quick turns and tight balance that keeps everyone engaged until the end. The third in Matagot's mythical war game trilogy featuring gorgeous art from Jim Fitzpatrick (creator of the iconic Che Guevara poster) Inis has something for everyone and a serves as a terrific gateway for more interactive/aggression focused games.
Teacher: Mason Sokol
Slot 2

---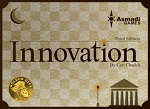 Innovation
This game by Carl Chudyk is a journey through innovations from the stone age through modern times. Each player builds a civilization based on various technologies, ideas, and cultural advancements, all represented by cards. Each of these cards has a unique power which will allow further advancement, point scoring, or even attacking other civilizations. Be careful though, as other civilizations may be able to benefit from your ideas as well!
Teacher: Elliot Kravitz
Slot 8

---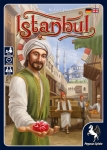 Istanbul
You play the part of a wealthy merchant with many assistants to help you acquire 5 prized rubies. You will need to plan your trips through the market place to gain goods and money with shrewdness and efficiency. The game has a unique way of placing agents and then collecting them afterwards while racing to reach the goal before someone else reaches it first.
Teacher: Dale King
Slot 5 FULL

---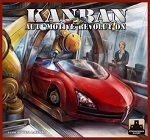 Kanban: Automotive Revolution
Do you like the mass production? Do you like car design? Do you want to feel how hard is for a new trainee get into the car manufacturing business? To answer those questions come join us for Kanban: Automotive Revolution. It's a Heavy Euro style game designed by Vital Lacerda where you are a young rookie trainee hired to run several positions in a car factory
Teacher: Alejandro Silva
Slot 6 FULL

---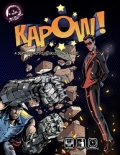 Ka-Pow! and Kudzu
In Ka-Pow, you and your adversary go head-to-head in a classic comic book inspired clash of Good vs. Evil, featuring buildable action dice. BAM!
Also available during the slot is the designer's newest entry: Kudzu. Kudzu is a serenely EVIL territory control game where you can play your opponent's resources, and they play yours. The key to Kudzu is that every round each player will plant two of their own seeds, but will also draw two seeds from the pouch to plant. The seeds from the pouch can (and likely will) be another player's. In order to win Kudzu, it's very important plant your seeds well and to bury your opponents seeds deep.
Teacher: Doug Hettrick
Slots: 2, 7 (late night!)

---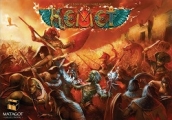 Kemet
The gods of ancient Egypt are very giving as long as you keep up with your prayers. Buy precious power tiles to stay ahead of your competition and win victory points in glorious battle.
Teacher: Nick Gauthier
Slot: 1 FULL

---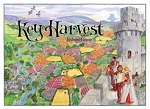 Key Harvest
One of Richard Breese's earlier games in the "Key Universe," Key Harvest encourages you to build two farming fields of equal capacity, rewarding you a point for every field tile in your largest field, and two for every field tile in your second largest field. Each turn you are presented with the option to bid on one or two field tiles with your resources. If your bid is not matched by the time your turn rolls around again, and your opponents don't give you the resources instead, you get to claim the tile(s) and add them to your player board, increasing the capacity of your fields and providing you with new resources to harvest. Add workers to your fields for valuable bonus actions and gain access to bigger, better field tiles to earn more points
Teacher: Don Amodio
Slot 2

---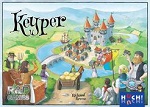 Keyper
Keyper is the latest entry in the Key series of games. It is a worker placement game that is played out over four seasons. Players place "keyples" (their workers) on various locations, including buildings they have constructed, to gain resources and use them in their engine to earn victory points. One interesting feature is that another player is able to join in on someone else's keyple placement. After the first season, there will be an unequal distribution of keyples. Once a player runs out of keyples, they continue to take actions by laying down already-placed keyples. The country boards are also noteworthy in that they can be folded at the beginning of each season. Players constantly need to evaluate whether or not to join other players, when to claim a country board, whether to play on their own or another player's country board, when to use their own village, and whether to create a large or small team of keyples for the following season.
Teacher: Maciek
Slot 4 FULL
Teacher: Alan Stern
Slot 6 FULL

---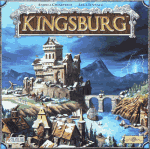 Kingsburg
You're a land-owning Lord, sent to administer the frontier lands by the King! The classic dice-placement game.
Teacher: Jonathan Ramos
Slot 8 FULL

---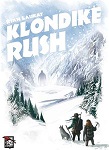 Klondike Rush
Klondike Rush is a bidding/stock game in a gold rush setting in which players build mines along different routes. Players also get a chance to score a big reward if they hunt down a wild monster that's been scaring the miners...
Teacher: George Nebesnik
Slot 9

---
Legendary Showdown: Presidential Edition
Control an army of presidents, equip them with awesome power ups, sabotage your rivals, defeat all opponents. Manipulate the board and then trigger combat to ensure your best president wins the day. Last executive standing wins. Includes the Influential Women expansion to improve the pool of leadership, and the NSFW expansion to encourage robust and respectful political discussion.
Teacher: Erik Lindberg
Slots 3 (late night!), 7 (late night!)

---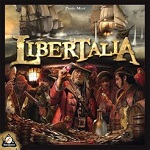 Libertalia
This pirate-themed role-selection game is quick-paced and easy to learn! Over the course of three rounds, you will attempt to outsmart your opponents with careful selections of various pirate roles, of which all players begin the game with access. You secretly select a role card, place it on the pirate ship, and, when all players have done so, flip over the cards. The cards are then quickly sorted, triggering daytime powers in ascending rank and dusk powers in descending order, grabbing loot along the way. Many of your pirates will also hang out in your pirate den, triggering valuable bonuses during a "Night Phase." Collect valuable loot, convert it into gold doubloons, and the player with the most wealth at the end of the game wins!
Teacher: Don Amodio
Slot 3 (late night!)

---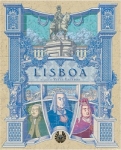 Lisboa
Lisboa is Vital Lacerda's Magnum Opus, a love letter to his hometown of Lisbon, Portugal. It's an historical simulation of the 18th century earthquake, tsunami, and the resulting fires that virtually destroyed Lisboa, and the 22-year span over which the city was rebuilt and reborn. The game is a brilliant, interconnected design, a Lacerda-crunchy Euro that's dripping with theme, certainly his crowning achievement to-date.
Teacher: Alejandro Silva
Slot 2 FULL
Teacher: Tim Barnes
Slot 5
Teacher: Daniel Hendlowitch
Slot 8

---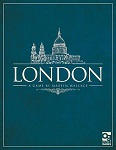 London 2nd ed
In this newly revised card game by Martin Wallace, 2-4 players will try to rebuild the city of London as best as they can while trying to manage their money and their poverty levels. Sounds easy enough. But what cards will you play? And what cards will you evidently discard to help your opponents?
Teacher: Erick Sklar
Slot 1 FULL

---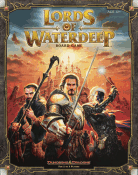 Lords of Waterdeep
Playing a secret Lord of Waterdeep, one of many, important strategy will emerge, buying buildings and completing quests but need to resist corruption. The agents you control get items to complete the quest, just make sure they are efficient. For it is your Lord that you must please to get your Victory Points to win.
Teacher: Murry Phillips
Slot: 1

---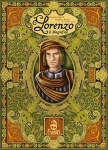 Lorenzo il Magnifico
A worker placement game where the value of the players' three family pawns are determined by a collective die roll. Cards are collected to build engines, score points, and gain powers. We'll be playing with the new Houses of the Renaissance expansion, which adds Starting Player Powers that must be bid on, a fifth tower with new cards (from the original four colors), new Leader cards, Resource Tokens, and a Fifth Player.
Teacher: Todd Dyer
Slot 8 FULL

---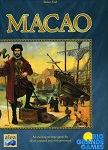 Macao
Players take on the role of energetic and daring 17th century traders in the Portuguese Far-East in this Stefan Feld classic!
Teacher: Ron Lacer
Slot: 8 FULL

---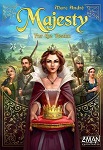 Majesty for the Realm
This medieval themed card game is the latest from Designer Marc Andre, the designer of Splendor!
Teacher: Elliot Kravitz
Slots 1, 6 FULL

---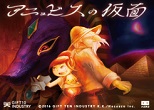 Mask of Anubis
The World's first Virtual Reality Board game. Using a pair of virtual reality goggles and a unique smartphone app, players "enter" a mysterious pyramid holding the Treasure of Anubis, and must work together to navigate through the ancient maze inside. Another B Movie game simulator Turn left!.No turn right! Watch out for that rock! Snakes! I hate Snakes!
Teacher: Joe McDonough
Slot 3 (late night!) FULL

---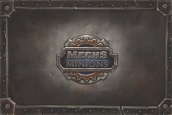 Mechs vs. Minions
Hey there yordle, it's about time you got yourself to my world renown mech school and learned to pilot one of the most effective minion killing machines. Whether you're collecting crystals, towing bombs, or just mercilessly stomping minions, you need to plan out your moves so that your team can successfully complete the objective. Oh, and mind your controls, or you could find yourself spinning in circles. Rumble out.
Teacher: David Spinetti
Slot 6

---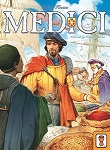 Medici
The all-time classic bidding game from Reiner Knizia!
Teacher: Elliot Kravitz
Slot 4

---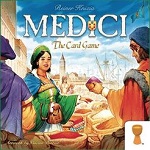 Medici the Card Game
Medici: The Card Game is a design by Reiner Knizia that shares the setting and feel of the classic Medici board game, without using that game's auction mechanisms.
Teacher: Carl Olson
Slot 2

---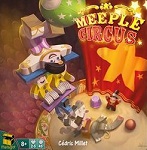 Meeple Circus
Step right up! Step right up! Come see the show! Come see amazing (ridiculous even ?) feats of wooden meeples and animals being balanced on top of each other in wacky ways for points. Meeple Circus is a fun dexterity game for 2-5 Ringmasters.
Teacher: Don Sutherland
Slot 1 FULL
Teacher: Erick Sklar
Slot 5

---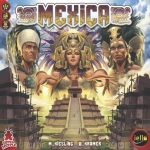 Mexica
Tikal has been discovered. Now the Aztecs need to found a new city. It's on the site of the eagle devouring a snake where it should stand and they found it. You are to build it in its glory. Its name, Tenochtitlan. And you are in charge of building it with all of its districts, buildings and canals. It needs to be easily traversable on land and on water. You'll need to be able to get to other districts easily on foot. And each district will be governed independently of each other. Be part of building the capital of the Mexica's (name for Aztecs in this region) empire and become the greatest temple builder in the city to gain a seat next to the Emperor.
Teacher: Maciek
Slot 2
---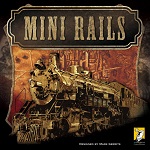 Mini Rails
Elegant railroad-themed game without track, stocks without a stock market. Players alternately expand the rails or take shares, constrained in their choice by the available colored tokens--tokens which also determine turn order. Rich with twists and agonizing choices, a great mechanics-light introduction to rail and stock games.
Teacher: Ai Lake
Slot 6
---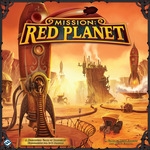 Mission Red Planet
Colonize Mars and sabotage your opponent's plans in this role selection classic. Time permitting we'll play Citadels afterwards, another great role selection game
Teacher: Ken Marin
Slot 5 FULL

---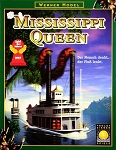 Mississippi Queen
Players race their paddleboats down the Mississippi, picking up passengers along the way. But onboard coal supplies are limited, so each ship's acceleration and maneuvers must be carefully planned. Perhaps most interestingly, the twists and turns of the river are unknown at the start of the game, and are only revealed as ships progress downstream.
Teacher: Alec Usticke
Slot 9

---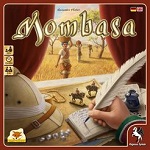 Mombasa
In Mombasa you're trying to invest companies conducting business in 4 major African cities. Which company will bring you the most profits depends on whether it goes into expanding its territory, explores diamond mines or makes profits on the accounting books. In order to help these companies make best decisions you have to acquire goods and helpers that will allow you to trade for better action cards in the game to gain better advancement possibilities. If you can make the right choices at the right time in the right company, you'll make the most profits.
Teacher: Maciek
Slot 1

---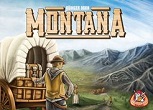 Montana
Halfway through the 19th century, many fortune seekers traveled to Montana in search of work in order to build a better future for themselves — and there is an abundance of work as there are precious metals to be found in the mountans and on the fields ... and a lot of manpower is required. Meanwhile, the number of settlements is growing and the demand for goods is rising. Recruit the right workers, deliver goods on time, and choose your settlements tactically. Only then you will have the biggest chance of winning Montana.
Teacher: Brian O'Neil
Slots 6 FULL, 9 FULL

---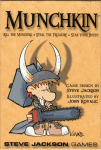 Munchkin
Kill the monsters. Loot the treasure. Backstab your friends. For over 20 years, players have been following this mantra in Munchkin from Steve Jackson Games. You and up to 5 others will face off against the Potted Plant, the Wannabe Vampire, or even the Platinum Dragon; wield the Staff of Napalm like a pro, or use the Kneepads of Allure to make your fellow Munchkins help you out. Be the first to reach level 10, and boast of your victory!
Teacher: Jeff Kochosky
Slot 5

---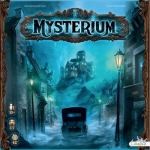 Mysterium
Players take on the role of either a paranormal investigator trying to piece together the particulars of a murder, or the ghost of the deceased. Communicate and interpret the dream images (represented by a deck of Dixit like picture cards) in order to solve the mystery. Plus, how many games give you the opportunity to talk like a spoooooky ghoooost?
Teacher: Kristy Hoffman
Slot 2

---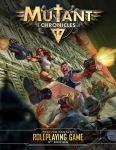 Mutant Chronicles
A role-plying board game where each player has a pair of characters that gain experience fighting the monsters and completing quests/objectives. The GM position rotates among players as they learn the game.
Gamemaster: James Morgan
Slot: 8

---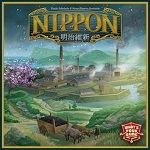 Nippon
Let's travel to Japan during the Meiji period. In this game, every player is a Zaibatsu, one of the four conglomerates that try to develop the country bringing new industries, improving technology and open Japan to a foreign markets. This is heavy Euro style game designed by P. Soledade & N. Bizarro.
Teacher: Alejandro Silva
Slot 5 FULL

---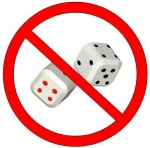 No Saving Throw
Lost because you drew a calamity card? Finished last because you consistently rolled snake eyes? Come to No Saving Throw Sunday morning for head to head combat in a variety of abstract strategy games. Weigh-ins at 8AM.
Abstract Strategy Man: John McDonough
Slot 8

---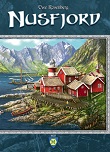 Nusfjord
As the owner of a major fishing company in Nusfjord on the Lofoten archipelago, your goal is to develop the harbor and the surrounding landscape, and to succeed you must enlarge your fleet, clear the forest, erect new buildings, and satisfy the local elders. Others do this as well, of course, so the competition is steep. The latest design from Uwe Rosenberg!
Teacher: Mathew Daigle
Slot 4, 9 FULL
Teacher: Todd Dyer
Slot 6 FULL

---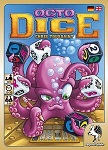 Octo Dice
A dice rolling game where you are building an undersea world, while exploring the sea and catching octopods. In this roll and write game, on your turn you roll 6 dice, lock in 2 of the dice and re-roll the remaining, lock 2 more and repeat with final 2 die. Using only 2 actions per turn you score your actions or expand your lab, and then it is the next person's turn, but stay engaged in the action because you just may want to "borrow" another player's dice roll.
Teacher: Deborah Phillips
Slot 2

---
Olympos
A 90 minute civilization style game from Small World designer Phillippe Keyaerts!
Teacher: Ron Lacer
Slot 4

---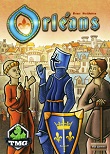 Orleans Deluxe
In Medieval France, you'll assemble a team of citizens and tradesmen to help increase your wealth, develop your trade network, and become the most influential person in all the land! Orleans Deluxe is a bag-building game for 2-5 people with an emphasis on action selection, resource management, and light area control. It has been nominated for many awards, including the prestigious Kennerspiel des Jahres in 2015.
Teacher: Andy Dominguez
Slot 8 FULL

---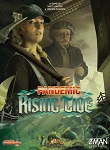 Pandemic: Rising Tide
Oh No! The water is rising in the Netherlands.We have always said that they need better hydraulic structures.We are all going to drown. It's too late!
Or is it? Let's work together to get those structures built. Each game has a different objective we have to accomplish. If we drown then that's it. Glub. Glub Glub.
Teacher: Joe McDonough
Slots 6 FULL, 9

---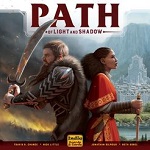 Path of Light and Shadow
Path of Light and Shadow is an empire-builder that features an interesting mix of mechanics. At its heart, it is a deck-builder with area control - players can use the cards in their deck to take over provinces and defend them from other would-be attackers. Players can also promote individual units (cards) and improve the power of their deck. There is also a technology tree with five categories that can help shape a player's strategy. Furthermore, players will need to choose whether they are a merciful ruler or a cruel one since various other elements interact with a player's alignment. There are many paths to pursue as players develop their nation and seek to attain the greatest influence o'er the land.
Teacher: Mason Sokol
Slot 1
Teacher: Alan Stern
Slot 4 FULL

---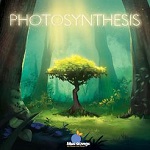 Photosynthesis
Bob Ross may have painted happy little trees… but he never got to BE one. Blue Orange's Photosynthesis is a strategy game for up to four players, planting and growing trees to try and collect the most sunlight, while keeping your opponents in the shade - but don't forget to pay attention as the sun moves across the sky.
Teacher: Jeff Kochosky
Slot 4
Teacher: Mae Smith
Slot 9

---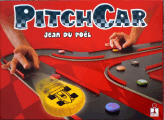 Pitch Car
PirtchCar is a dexterity race car game played with small wooden disks that players flick along a wooden racetrack. There a jumps, ramps, bridges and more. It's a race to see who can is the fastest. It's like a dexterity version of MarioKart, without those pesky blue shells!
Teacher: Danielle Drazen
Slot 3 (late night!) FULL

---
Pixie Queen
The Queen is a TYRANT and as her loyal subjects you must please her with food, silver and gold. If she is not pleased, you will be whipped! Warning: If you don't like negative points you do not want this game.
Teacher: John Flood
Slot 2 FULL

---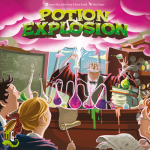 Potion Explosion
Collect ingredients! Brew potions! Utilize the strengths of your teachers to outperform your fellow students! In Potion Explosion, players acquire ingredients from an ever changing array of marbles, causing cascades and chain reactions to increase the bounty. They then use those ingredients to brew potions that not only earn them points, but may also provide an advantage during the game. A great choice for you Candy Crush addicts!
Teacher: Lisa Sutherland
Slot 2

---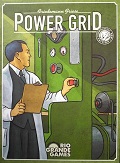 Power Grid
Players represent CEOs of mighty power companies producing electricity. During the game, the players bid for power plants at auctions and supply them with resources. Their income depends on the amount of electricity produced in each round. At the end of the game, the player who produces the most electricity wins the game. Now you playing with power! And grids!!
Teacher: Mathew Daigle
Slot 2

---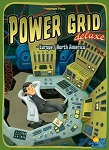 Power Grid Deluxe
For the 10th anniversary of the highly successful game Power Grid this deluxe version has brand new components, an entire deck of new power plants that use natural gas instead of garbage, and an all new demand market. The goal of Power Grid Deluxe is to supply the most cities with power when someone's network reaches a predetermined size. Spend what cash you have wisely to build your plants, purchase resources and expand your network following the most efficient paths.
Teacher: Alex Bokman
Slot 8

---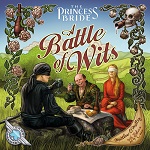 Princess Bride: A Battle of Wits
A Battle of Wits is an exciting game of bluffing for 2 to up to 10 players. A row of goblets sit in the middle of the table, waiting to be filled with either wine or poison. During the game, players must play their cards, one each turn, either adding poison or wine to the top of a goblet, or to the bottom bidding on the goblet. It is only at the very end of a game that players will drink, one from each goblet. Winner is the player who has the unpoisoned goblet!
Teacher: Joey Mosca
Slot 7 (late night!)

---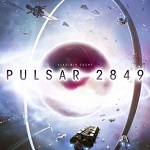 Pulsar 2849
In the far future, mankind has developed the technology to harvest energy from pulsars across vast distances. But that's not the only way to earn points in this dice-drafting, space-faring exploration game. Research new technologies, visit planets, and build space stations, all in the name of galactic (resource) supremacy!
Teacher: Eric Summereer
Slot 2 FULL

---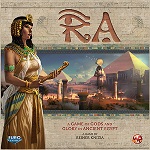 Ra
A tense set collection and bidding game set in ancient Egypt from Reiner Knizia. An all-time classic!
Teacher: Elliot Kravitz
Slot 5

---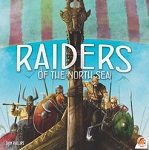 Raiders of the North Sea
Impress the Norse chieftain by putting together the best army and raiding settlements and getting plunder, silver, and supplies to continue raiding. Gain further points by developing your armor, sending warriors to their reward in Valhalla, and making offerings to the Chieftain.
Teacher: Ilan Woll
Slots 1 FULL, 4 FULL, 6 FULL

---
Railways of the World
Who will be named the most successful Rail Baron of ConnCon? Revisit the early days of the Rail and Steam as you begin with a locomotive and a vision (your hidden Rail Baron goal card) and build your budding railroad network into a vast empire. Railways of the World is the the latest and most streamlined version of Martin Wallace's legendary rail games, so anyone that has played Age of Steam, Steam, or Railroad Tycoon will already be familiar with the fundamentals of the gameplay. Relatively rules light given it's strategic depth, Railways of the World is an excellent stepping stone to heavier euro games in general and network building rail games specifically.
Teacher: Gaia Amor
Slot 3 (late night!) FULL

---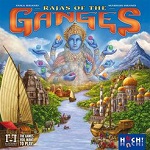 Rajas of the Ganges
Become the most powerful noble in the Empire by acquiring wealth and fame in this dice-influenced worker placement game from Markus and Inka Brand. Travel the River, and use your Karma wisely, and build your estate with care. This feast for the eyes accommodates multiple strategies in the race to become legendary
Teacher: Brian O'Neil
Slot 2 FULL
Teacher: Linda Baldwin
Slots 5, 9 FULL

---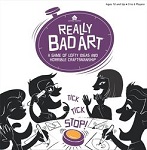 Really Bad Art
This is what happens when you put Pictionary and Dixit in a blender and hit high speed for six seconds.Everybody picks a card and has six (SIX!) seconds to draw what it says. Cards, drawings, and a bogus card are handed in, shuffled and then revealed. Everybody guesses on what picture matches the correct phrase. Points are awarded. First one to 35 wins but who cares about points. It is just fun. Think quick! Scribble fast!
Really Bad Artist: Joe McDonough
Slot 7 (late night!) FULL

---
Reanimator
Welcome to the spine-tingling world of ReAnimator: a table top game of horror and mad science. You and your friends take on the role of assistants to the mad genius Herbert West. Travelling around the ill-begotten town of Arkham, Massachusetts, you will gather musty Tomes, mysterious Ingredients, and even Cadavers of the recently deceased for your dark work. And what work would that be? To turn back death itself!
Teacher: Mike Shea
Slots 2 CANCELED, 6 CANCELED

---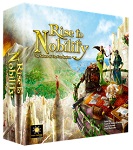 Rise to Nobility
Rise to Nobility is a unique dice placement game where city locations have requirements for certain die values, and the total value of dice a player can use during a round is determined by their "reputation." With numerous options for spending their dice and a starting reputation of 9 that limits their actions, each player will need to cautiously prioritize their actions and carefully plan their strategy in order to succeed. With fantasy artwork by The Mico modeled after this game's prequel, Cavern Tavern, Rise to Nobility is a spellbinding, medium-weight game with a fantastical theme that encourages interesting and engaging decision-making
Teacher: Alec Usticke
Slot: 2 FULL
Teacher: Tanios BouRamia
Slots 4, 9

---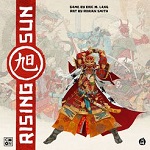 Rising Sun
Under the leadership of Eric M. Lang, the creative team behind the critical success Blood Rage have reunited to offer this stunning wargame set in Feudal Japan. Spring has arrived and has brought with it the return of the Kami. They have exhorted each shogun to lead their clans to glory and honor in, once more, reclaiming the lands of Nippon and rebuild their ancient and great empire. Only one clan will claim victory and valor at the end of the year as Winter descends. Political mettle and cunning will be tested as players seek out alliances, advance diplomacy, and achieve strength in battle as they wage war at the behest of their ancient gods.
Teacher: Mae Smith
Slots 1, 4 FULL, 8 FULL
Teacher: Ron Lacer
Slot: 6 FULL
---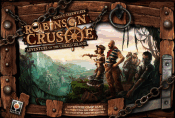 Robinson Crusoe
Robinson Crusoe takes the players to a deserted island, where they'll play the parts of shipwreck survivors confronted by an extraordinary adventure. They'll be faced with the challenges of building a shelter, finding food, fighting wild beasts, and protecting themselves from weather changes. Building walls around their homes, animal domestication, constructing weapons and tools from what they find and much more awaits them on the island. The players decide in which direction the game will unfold and - after several in-game weeks of hard work - how their settlement will look. Will they manage to discover the secret of the island in the meantime? Will they find a pirate treasure, or an abandoned village? Will they discover an underground city or a cursed temple at the bottom of a volcano? Answers to these questions lie in hundreds of event cards and hundreds of object and structure cards that can be used during the game...
Teacher: Michael DeFelice
Slot 9 FULL

---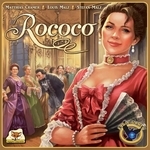 Rococo
Welcome to the Rococo era during the reign of Louis XV when it's safe to say that holding lavish balls is quite trendy. Important personalities wrap up in noble coats and dresses, anxious to outshine one another. As the biggest event is coming up in just a few weeks, everyone is turning to you with their requests: an elegant coat here, a stunning dress there, or a donation to fund the fireworks at the event. Soon you realize that it's not just about your dressmaking business anymore -it's about managing the most prestigious ball of the era...and now it's time to ro(c)k!
Teacher: Jonathan Ramos
Slot: 1

---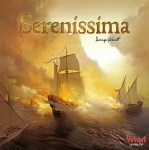 Serenissima
Balance resource trading and battle in this game of Mediterranean naval dominance.
Teacher: Ken Marin
Slot 4

---
Settlers of Catan with Cities & Knights
The Cities & Knights expansion turns Settlers of Catan into a deeper, more complex strategy game. If everyone is new to the system, we will start with one play of the regular game before adding in the expansion.
Teacher: Ken Marin
Slot 2

---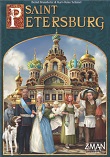 Saint Petersburg (2nd Edition)
The second edition adds new market cards to the workers builders aristocrats and upgrades that you draft in the original classic Saint Petersburg, expanding the tactical and strategic possibilities of the game!
Teacher: Alex Bokman
Slot: 1

---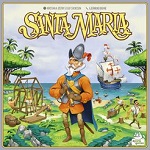 Santa Maria
Santa Maria is a streamlined, medium weight low luck Eurogame in which each player strives to develop the happiest and most successful colony. This dice drafting and strategic engine game has no direct destructive player conflict as well as a variable set up to enhance replay value. You expand your colony by placing Tetris-like building pieces on your colony board. Dice (representing migrant workers) are used to activate buildings and as the game progresses you produce resources, form shipping routes, send out conquistadors, and recruit monks deciding if they become a scholar (offering a permanent special ability), a missionary (for an immediate bonus) or a bishop (for end game points). The player who has accumulated the most happiness after three rounds played over roughly 90 minutes is declared the winner!
Teacher: Dante Amor
Slot 3 (late night!) FULL

---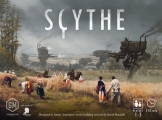 Scythe
Scythe is an engine-building, action selection game set in an alternate history 1920's period. Players conquer territory, enlist new recruits, reap resources, gain villagers, build structures, and activate monstrous mechs. Invaders from Afar and Wind Gambit expansions will be available.
Teacher: Kevin Dutcher
Slot 5 FULL

---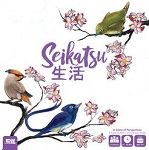 Seikatsu
In Seikatsu, players build a shared Japanese garden between their pagodas, while competing to have the best view of the garden by the end of the game. Lay tiles to create flocks of birds and rows of flowers in pleasing arrangements, and wrestle with the tension of scoring points now by matching your birds versus scoring points at game-end for having the longest rows of matching flowers. Who is the best gardener? It's all a matter of perspective! Come learn from the designer, Isaac Shalev!
Teacher: Isaac Shalev
Slots 3 (late night!), 6

---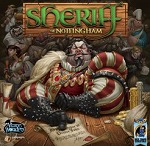 Sheriff of Nottingham
"Surely, I would not be so foolish as to try and sneak a crossbow into the city of Nottingham! My cart is full of.. um... apples. Just apples. However, I do have it on good authority that the merchant behind me has a bolt of silk hidden under those chickens… oh, how do I know? The fellow on this coin told me..."Arcane Wonders" modern classic Sheriff of Nottingham is a set-collection and bluffing game set in the world of Robin Hood. Up to five players take turns taking on the role of the Sheriff, while the other players act as merchants, trying to bring their wares (and perhaps a piece of contraband or two) into the city. Be a good liar, and you might be able to sneak something past the Sheriff that will make you a lot of money. Be an even better liar, and you might be able to convince the Sheriff to inspect one of your fellow merchant's wares. But beware - any illicit goods that the Sheriff finds... he keeps!
Teacher: Jeff Kochosky
Slot 6
---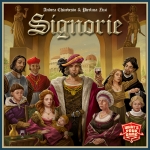 Signorie
The tumultuous political conditions of 15th century Italy created the perfect breeding ground for the birth of a new form of government (called Signorie) and the rise of the most ambitious noble families. After having acted in the dark for a long time, the time has finally come for them to take control of the cities and shape Italy's future.
Teacher: Ron Lacer
Slot: 1 FULL

---
Smash Up
Choose your factions; pirates zombies and plants ahoy! When the base blows up, try to score the most points.
Teacher: Nick Gauthier
Slot 7 (late night!)

---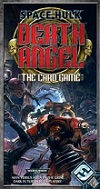 Space Hulk: Death Angel
A cooperative card game where players attempt to clean out an infestation of hostile aliens from a derelict spaceship, it's set in the Warhammer 40,000 universe. Players take on the roles of different teams of Space Marines pitted against hordes of Genestealers.
Teacher: Michael DeFelice
Slot 6

---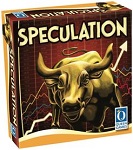 Speculation
Nowadays, the stock market is something on the heat and Speculation, from Dirk Henn, makes you to feel a thrill of the stock market roller coaster. It's a fast exciting game from 3 to 8 players (Expansion included) simulating the market. Its a light game that involve strategic, risks, memorizing historical plays and stock position analysis.
Teacher: Alejandro Silva
Slot 7 (late night!)

---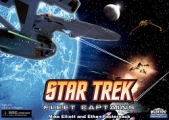 Star Trek: Fleet Captains
A 4X game that encourages exploration, you can build Starbases and destroy enemy ships. Choose from the Federation, Klingon, Romulans or the Dominion.
Teacher: Nick Gauthier
Slot 9 FULL

---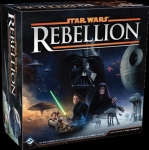 Star Wars: Rebellion
Star Wars: Rebellion is an asymmetrical strategy game between the Galactic Empire and the Rebel Alliance. The Empire reigns by finding and destroying the hidden rebel base, while the outnumbered Alliance triumphs by accumulating reputation points before the turn timer runs out. The Rise of the Empire expansion revamps the combat system and adds new strategies and faction leaders, including Jabba the Hut and characters from Rogue One.
Teacher: Erik Lindberg
Slot 1 FULL
Teacher: Britt Bisson
Slot 5 FULL

---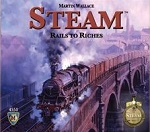 Steam
In Steam you build railroads and deliver goods along an ever changing network of tracks and stations. You build the tracks, upgrade towns, improve your train, and grab the right goods to make the longest, most profitable deliveries. Score your deliveries and add to your income or victory points, balancing your need to invest against your quest to win the game.
Teacher: Carl Olson
Slot 5

---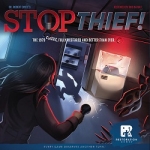 Stop Thief!
You wait, listening carefully... then you hear it. The tale-tell sound of a window breaking. That clinches it. You run down 8th street, calling the police to meet you in front of the bank, and there he is - the perpetrator of the Crime of the Century. And you caught him! Stop Thief! is a game of deductive listening for up to four players, updated from the original by Restoration Games. The players are detectives trying to track down criminals based on movement that you can only hear
Teacher: Jeff Kochosky
Slot: 1

---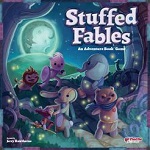 Stuffed Fables
Players are a band of stuffed animals who come to life at night, and must travel to a mysterious dark land beneath the bed, in the name of protecting your little girl. In this dice-driven cooperative storytelling adventure game, players will battle strange creatures, search multiple locations, and complete various tasks, all before their little girl wakes up. Perfect for families.
Teacher: Eric Summerer
Slots 4 FULL, 9 FULL
---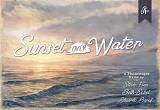 Sunset Over Water
Sunset Over Water is a new game from the team that developed Herbaceous. In this game, players are artists wandering through the wildnerness and painting beautiful landscapes to turn them in for commissions and prestige. It's core mechanic is a simultaneous action selection and it features the beautiful artwork of Beth Sobel. *NOTE* This game has a late start time (10:00 a.m.) to accomodate the designer.
Teacher: Steve Finn
Slot 8 (late start!)

---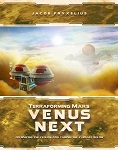 Terraforming Mars: Venus Next
In this game you represent a Mega-corporation intent on turning Mars into a livable planet. All players must work to raise the temperature, water and oxygen levels of the planet while also trying to build their own controlled cities and green spaces on the planet. Creating lucrative engines for cash, minerals, energy, and plant life is one key to success. Strategic card play is also an important element of the game while vying to reach important milestones and gaining well deserved awards. The Venus Next expansion will add more cards and corporations with new paths to victory by also working to reshape conditions on Venus.
Teacher: Dale King
Slots 2 FULL, 6 FULL
Teacher: Don Sutherland
Slot 4

---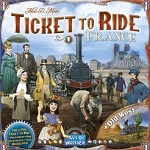 Ticket to Ride: France and the Old West
More fun on the rails for all of you train lovers- in France we will build tracks that we may or may not be able to claim later in the game, while in the Old West we wlll expand out from aa chosen city and claim control of the cities in our networks as we go.
Teacher: Francie Berger
Slot 4 FULL

---
Ticket to Ride: Alvin & Dexter

Ticket to Ride is the railroad building game many of us know and love, but the Alvin & Dexter expansion adds two lovable (?) monsters wreaking havoc.

Teacher: Ken Marin
Slot 6

---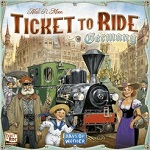 Ticket to Ride: Germany

Based on the previously released Ticket to Ride: Marklin, this is the latest full box version of the Ticket to Ride series. You'll still be getting train cards, claiming routes and connecting tickets, but there's a new added twist. Whenever a player places a route on the board, they claim a passenger from the two cities that form the endpoints for that route (assuming that the passengers have not already been claimed).

Teacher: Dustin Gervais
Slot 1

---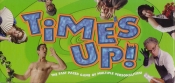 Time's Up! (Against Humanity)
An unforgivably inappropriate late-night Falcon/ConnCon party game tradition. In three frenzied 30 second rounds players must help their cohorts successfully guess as many words as possible from a stack of hidden cards. Round 1 anything goes. Round 2 only one word may be used (but unlimited sounds/gestures). Round 3 no words at all! Now imagine the perverse amusements unleashed when this classic game is played using a curated selection of Cards Against Humanity cards. Delicate sensibilities need not apply.
Teacher: Gaia Amor
Slot 7 (late night!)

---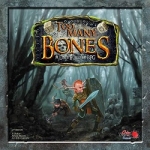 Too Many Bones
In Too Many Bones, you are playing cooperatively as an unusual race of Gearloc adventurers headed into a land overrun by all sorts of hostile creatures. Your small party of adventurers has been tasked with venturing northward to silence the villainy, one tyrant at a time. Too Many Bones is a dice-based, skill-building, RPG-like set of Encounters in which you develop and evolve your wildly asymmetric characters to conquer the minions and tyrants that beset you.
Teacher: Larry Schneider
Slot: 1 FULL
---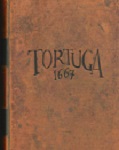 Tortuga 1667
You Attack, Brawl, and Mutiny, in this game of two ships and a small island, while you move and undercut everyone around you, moving the Treasure for your loyalty Card. Be aware that you are not the only one that is loyal to the Card. The secret Codes you give to your other Pirates need to be discreet, the Event Cards can be your downfall, or savior.
Teacher: Murry Phillips
Slots 3 (late night!), 7 (late night!)

---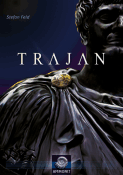 Trajan
This Roman Era themed Euro uses a unique Mancala mechanic to determine your choices. Will you gain victory points by gaining influence in the Senate, expanding the military, trading commodities at the seaport or placing worker at the construction site? But make sure the citizens get their bread and circuses or you you'll lose points. Vincebus Eruptum!
Teacher: John McDonough
Slot 4 FULL

---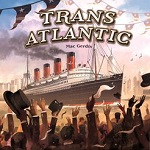 Transatlantic
Mac Gerdts, the designer of Imperial, Concordia, and Antike, brings a new maritime strategy game set between 1862 and 1914 using the same card-driven play popularized by Concordia. Manage your fleet of steamships to earn prestige and profit as you transport freight, mail, and passengers around the globe.
Teacher: Jarod Chiang
Slots 4, 8 FULL

---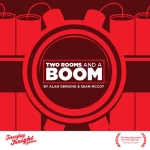 Two Rooms and a Boom
Two Rooms and a Boom is a social deduction game with two teams: the Red Team and the Blue Team. The Blue Team has a President. The Red Team has a Bomber. Players are equally distributed between two separate playing areas. The game consists of five timed rounds. At the end of each round, some players will be swapped into opposing rooms. If the Red Team's Bomber is in the same room as the President at the end of the game, then the Red Team wins; otherwise the Blue Team wins. Sounds simple until all sorts of special roles change this deceptively simple system.
Teacher: Dustin Gervais
Slot 7 (late night!)

---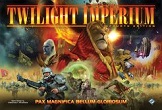 Twilight Impirium (4th Edition)
Twilight Imperium (4th Edition) is a strategy 4X (Explore, Expand, Exploit, Exterminate) game set in a science fiction universe. Players will choose one of seventeen alien races and compete for resources, trade, make political deals, and fight for galactic domination! This is the newest version of the classic space epic! *NOTE* This game takes two slots!
Teacher: Jim Eiche
Slots 5 & 6 FULL

---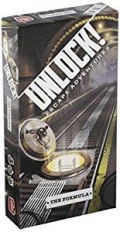 Unlock! The Formula
One of our chemists, Dr. Hoffman, has gone missing! In this hour-long, cooperative, escape room inspired card adventure, your assignment is to locate the truth serum he's been developing. Search for the doctor in the depths of the New York City subway tunnels and recover the serum before time runs out.
Teacher: Jarod Chiang
Slot 3 (late night!)

---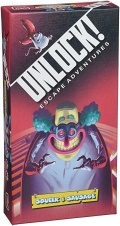 Unlock! Squeek & Sausage
Professor Noside is destroying the world and you are caught in his trap! In this hour-long, cooperative, escape room inspired card adventure, you must escape his trap and foil his evil plot before time runs out.
Teacher: Jarod Chiang
Slot 7 (late night!) FULL

---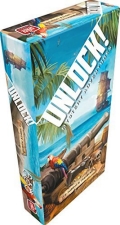 Unlock! Tonipol's Treasure (Special ConnCon Edition!)
Can you and your team find the treasure of Captain Smith before your dastardly rival? Using the Unlock! system, based on popular escape rooms and puzzle hunts, players work together to combine items, search for hidden clues, listen to cryptic audio, and solve intriguing puzzles, all while racing the clock.
This Special Edition, a ConnCon exclusive, includes not only the retail version of The Tonipal's Treasure, but also additional puzzles and gadgets from Eric Summerer and Keith Corbino.
*NOTE* due to high demand for this unique event, Eric has agreed to run it once at 7:00 p.m. and once at 9:00 p.m. so be aware if you are signing up that you might be asked to attend the running in the second half of the slot. Thanks!
Teacher: Eric Summerer
Slot 6

---
Vast: The Crystal Cavern
Ever wonder what a cave feels like while being explored? Or Perhaps you just want that familiar adventurer feel? In this boardgame each roll plays a little bit differently, whether you are The Knight, The Goblins, The Cave, The Dragon, The Thief, you have a job to do and a way to win. Work together to corner a foe, but beware, there can only be one winner. This game will be played with all expansions and promos!
Teacher: Matthew Monin
Slot 5 FULL

---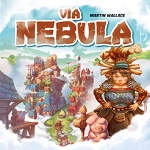 Via Nebula
Crafters, builders and carriers — your help is needed to dispel the mists of Nebula! The people of the valley will reward you handsomely if you harvest and transport our valuable resources, open paths through the mists, and help our settlers rebuild our beloved city in the clouds. Martin Wallace famous for his heavier award winning designs like Brass and Age of Steam now delivers a gateway game accessible enough for casual players but with meaningful enough decisions to entertain even seasoned heavy gamers in a light tight 60-75 minute package. Via Nebula is a route building pick up and deliver game where players may cooperate initially in order to create paths and share goods, but inevitably compete as resources dwindle and the race to complete the game ending fifth building heats up. Will it be your statue erected in honor in the Nebula City plaza?
Teacher: Dante Amor
Slot 7 (late night!) FULL

---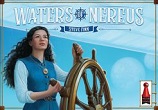 Waters of Nereus
Embark on a wonderful journey with an experienced seafaring crew whose unique talents will help you discover the fantastic treasures of this amazing world. Over the course of 4 "days," you will engage your crew members to sail the seas, pick up treasures, trade treasures, collect gold and conduct scientific research. Share your rewards with the crew to ensure a successful voyage!
Teacher: Steve Finn
Slot 9

---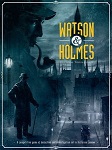 Watson & Holmes
Watson and Holmes is unusual in that it is a competitive mystery solving game. Once a case and its questions have been read aloud, players head out individually, trying to find the clues necessary to solve the case!
Teacher: Dustin Gervais
Slot 6 FULL

---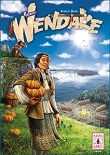 Wendake
In the game Wendake, you are placed in the shoes of a chief of a Native American tribe. You have to manage all of the most important aspects of their lives, earning points on the economic, military, ritual, and mask tracks.
Teacher: Todd Dyer
Slots 1 FULL, 9 FULL

---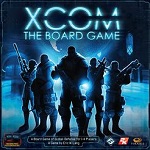 XCOM
Come play the co-op board game based on the hit 2012 computer game, XCOM: Enemy Known. You and three friends are in command of XCOM, an elite military organization attempting to thwart an escalating alien invasion. Since the enemy's tactics are A.I. based, coordinated via a companion mobile app, you will have to constantly adapt your strategy to ensure success! Note: this game will be base only for a beginner friendly experience.
Teacher: Gregg Lauer
Slot 5 FULL

---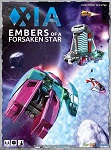 Xia: Embers of Forsaken Star
the outer space sandbox game is back with even more goodies! Ice comets, Asteroids, Gravity Wells, Dead Planets, and just more ways to kill or be killed in the dark vastness of space. Will you be the starship pilot with the most fame and win the game?
Teacher: David Recht
Slot 4 FULL

---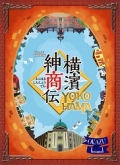 Yokohama
You are a merchant in late 1800's Japan, as the country begins its move from a feudal society toward the world power it will eventually become. Harbors are open for trade; your mission is to become the most successful trader by exporting goods, opening stores, incorporating new technologies to ensure success, and filling foreign orders. A terrific worker placement game with many avenues to success!
Teacher: Francie Berger
Slots 2 FULL, 9 FULL

---