Boardgames
Come play in the ConnCon Boardgame Den!
Bring your own games that you want to play or select from over 200 titles available in the ConnCon Self-Serve Board Game Library. There are no time limits, your ConnCon Badge is good all weekend!
Slot:

1

2

3

4

5

6

7

8

9

Start
Time:

Fri.
1:00 pm

Fri.
7:00 pm

Fri.
11:30

Sat.
8:00 am

Sat.
1:00 pm

Sat.
7:00 pm

Sat.
11:30 pm

Sun
8:00 am

Sun
1:00 pm

End
Time:

Fri.
5:00 pm

Fri.
11:00 pm

Sat.
3:30 am

Sat.
noon

Sat.
5:00 pm

Sat.
11:00 pm

Sun
3:30 am

Sun
noon

Sun
5:00 pm

Games playing
in this slot.

See below for alphabetical master list with game descriptions.

Aeon's End
AuZtralia
Axis & Allies: World at War
Azul: Stained Glass of Sintra
Cerebria
Chronicles of Crime
Clans of Caledonia
Crusaders: Thy Will Be Done
Dr. Who miniatures
Everdell
Firefly: Adventures
Forum Trajanum
Franchise
Legends of the Ancient World: Upon the Wind
Lost Cities: Rivals
Newton
Obsession
Pandemic: Fall of Rome
Qwirkle
Ra
Root
Teotihuacan
Too Many Bones
Trajan
Transatlantic
Vindication

18Lilliput
7th Continent
Amerigo
Antiquity
Ave Roma
Blackout: Hong Kong
DC Comics Deck Bldg
Dominant Species
El Grande
Endeavor: Age of Sail
Fireball Island
Founding Fathers
Gugong
Heaven & Ale
Krosmaster Quest
Lewis & Clark
Meeple Circus
Newton
Panic!
Potion Explosion
Prophecy
Rajas of the Ganges
Robot Turtles
Shadows of Brimstone
Space Base
Spy Club
Star Wars Rebellion
Teotihuacan
Terraforming Mars: Colonies
Underwater Cities
Western Legends

Car Wars (2nd Edition)
Cerebria
Ceylon
Conan
Concordia Venus
Crusaders: Thy Will Be Done
Dresden Files Card Game
Gizmos
Schnapp
Steampunk Rally
Werewords
Airline City
Altiplano
Bastille
Bora Bora
Broom Service
Champions of Midgard
Cinque Terra
Clans of Caledonia
Coimbra
Cryptid
DC: Teen Titans
Dominion: Rennaissance
Fireball Island
First Martians
Five Tribes
Forum Trajanum
Gugong
Layers
Megaland
New Fronteirs
Newton
Reckoners
Space Corp
Star Wars Epic Duels
Stuffed Fables
Teotihuacan
Underwater Cities
Western Legends
Xia
Yokohama
A Feast for Odin
Altiplano
AuZtralia
Blackout: Hong Kong
Bridge
Carcassonne - Mega
Cerebria
Clank!
Decathlon
Downforce
Empires
Empires of the Void II
Fireball Island
Food Chain Magnate
Harry Potter Hogwarts Battle
Kapow!
Lisboa
Magic Fold
Mutant Chronicles
Notre Dame
Order of the Stick
Panamax
Raiders of the North Sea
Republic of Rome
River
Robinson Crusoe
Sailing toward Osiris
Space Base
Space Corp
Specter Ops
Star Wars Legion Minis
Stone Age
Terraforming Mars: Colonies
Underwater Cities
Antike II
Architects of the West Kingdom
Archon: Glory & Machinations
Black Orchestra
Champions of Midgard
Chronicles of Crime
Clank! In Space!
Comanauts
DC Forever Evil
Descent
Dinosaur Island
Fireball Island
Firefly
Goa
Good Dog, Bad Zombie
Gugong
Isle of Skye
Lewis & Clark
Magic Realm
Manhattan Project: Energy Empire
Networks
New Fronteirs
Nusfjord
Pandemic: Fall of Rome
Purrlock Holmes
Race! Formula 90
Rajas of the Ganges
Sid Meier Civ: A New Dawn
Spy Club
Steam
Trade on the Tigris
Tzolk'in: The Mayan Calendar
Vault of Dragons
Batman: Gotham Under Siege
Betrayal @ House
Gizmos
Lap Dance
Nefertiti
Pandemic: Rising Tide
Railroad Ink
Telestrations Against Humanity
That's So Clever
Above and Below
Agra
Altiplano
AuZtralia
Blackout: Hong Kong
Captains of the Gulf
Clank!
Comanauts
Cosmic Run: Regeneration
Dice Town
Dr. Who Miniatures
Everdell
Gunkimono
Inis
Lignum
No Saving Throw Sunday
Obsession
Pillars of the Earth
Spirit Island
Teotihuacan
Underwater Cities
Voyages of Marco Polo
Xia

Arena of the Planes Walker
Azul
Brass: Birmingham
Bus
Carcassonne Inns & Cathedrals
Crude
Cryptid
Endeavor: Age of Sail
Estates
Fog of Love
Heroes of Asfar
Monopoly Gamer
Near and Far
Pandemic: Iberia
Princes of Machu Picchu
Reckoners
Soo Line
Soul of the Empire
Underwater Cities
Waters of Nereus
Welcome To …
Wildlands
Yellow & Yangtze
These scheduled games will all accommodate new players as well as the experienced.
Novice players are welcome and all rules will be taught.

---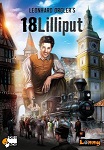 18Lilliput
18Lilliput is an 18XX card game that plays in a fraction of the time and includes all of the essential elements of a classic 18xx game. It plays in 8 rounds and without a board. In each round, players will lay new track, upgrade track, buy trains, buy new shares or open a new company, or simply getting money into one's personal cash or into a company's treasury with the goal to get richer than the other players.
Teacher: Francesc Lopez
Slot: 2 FULL

---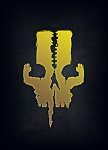 The 7th Continent
7th Continent is a cooperative "choose-your-own-adventure" board game in which players are tasked with solving the mystery of a curse while trying to survive the dangers of the unexplored land. This event will use a modified version of the first section of the Voracious Goddess curse and is intended only for new players.
Teacher: Daniel Hendlowitch
Slots: 2&3 *NOTE* This game takes two slots FULL
---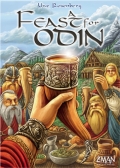 A Feast for Odin: The Norwegians
Build up your clan of Vikings to even higher levels. This game adds the first large expansion for this epic Uwe Rosenberg worker-placement game, you now will have lots of new strategies and new puzzle pieces to play with including horses and pigs.
Teacher: Dustin Gervais
Slot: 5 FULL
---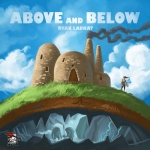 Above & Below
Your last home was destroyed; now you have to rebuild, adding houses to your village. But you have also found suitable places underground that you can colonize with outposts! Explore the caves, the underground forest and the desert labyrinth in this immersive, story-telling game, and score the most victory points in seven rounds!
Teacher: Nichols Gauthier
Slot: 8 FULL

---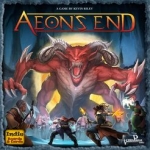 Aeon's End
In this cooperative deck-building game you play a mage working with other mages against a terrible evil. By using unique character abilities and purchasing powerful spells and artifacts, you must defend the city of Gravehold against the forces of The Nameless and its horde of minions.
Teacher: Matthew Monin
Slot: 1 FULL

---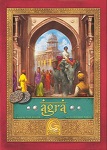 Agra
In this heavy eurogame you will be processing four basic resources through multiple levels in order to increase your prestige in 16th century India. You will meditate, gain favors, and attempt to woo the notables to join you. Fulfill the demands of the guilds and present gifts to Akbar the Great. Through careful planning and keeping a sharp eye on your opponents you will gain his favor.
Teacher: Ron Lacer
Slot: 8

---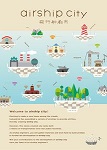 Airship City
Electing to make a new home among the clouds, humankind has assembled a variety of airships to provide utilities, thereby creating an "airship city". Through careful planning you will gather and trade resources on the board and with players. Will you keep the resources to increase your own power? Or will you donate to the growth of the city? This heavier title from Japanese publisher analog lunchbox will have your head flying from the tough decisions required to gain fame and become the best airship engineer.
Teacher: Rand Lemley
Slot: 4 FULL
---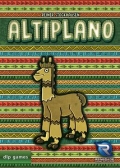 Altiplano
As a South American highlander living 3,000 meters above sea level, you must be efficient in resource gathering and flexible with production. This latest bag-building game from Reiner Stockhausen starts players off with asymmetric specialties (fishing, mining, alpaca breeding, etc.) and you must know when to transition production to high valued goods such as silver, glass and cloth. Don't neglect filling orders and stocking your warehouse because they are major sources of victory points. Will be played with the Traveler expansion in slots 4 and 8. The expansion will also be available for slot 5 if players choose to use it.
Teacher: Jarod Chiang
Slots: 4, 8
Teacher: Francie Berger
Slot: 5
---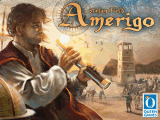 Amerigo
Stefan Feld's big box game of exploration and island settling in South America. An innovative use of the cube tower seen in Wallenstein and Shogun will determine what actions are available each round and how powerful they are. Score points by developing the islands and trade routes, but be on the watch for the pirates as they will get more menacing each round.
Teacher: Ron Lacer
Slot: 2 FULL
---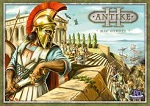 Antike II
Multiple ways (research, conquest, exploration, etc.) to earn your empire fame and ensure dominance abound in this rondel game from Max Gerdts
Teacher: Elliot Kravitz
Slot: 6
---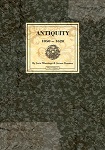 Antiquity
One of the Splotter "big five" (along with Roads and Boats, Indonesia, The Great Zimbabwe and Food Chain Magnate), Antiquity is set in an environment loosely based on Italy in the late Middle Ages. Players choose their own victory condition: population growth, trade, conquest or city building. You can also choose to adore Santa Maria, the most powerful saint of all, but you'll be expected to build a civilization twice as impressive as any other player!
Teacher: Deric Waite
Slot: 2
---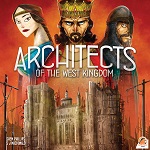 Architects of the West Kingdom
Using a unique working placement and investment mechanism, you will collect resources, hire apprentices, erect buildings, and, above all, avoid being thrown into prison by rival players. At the same time, you'll need to decide whether to seek a path of righteousness or work in the company of thieves and black marketers. Believe Jamey Stegmaier when he wrote, "I played [Architects] tonight for the first time, and I really loved it...the multiplicative worker placement mechanism is awesome (it encourages players to specialize), the arrest mechanism is great (it encourages players to diversify), and the reputation track is really clever in that there are different reasons to go up or down the track. It was easy to learn, it flows spectacularly well...it has an organic end-game timer, and the character cards add a nice element of engine-building.
Teacher: Larry Schneider
Slot: 6 FULL
---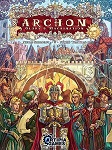 Archon: Glory and Machination
Medium Heavy Euro style board game where each player is a powerful Archon who supports Cardis in order to win King's favor and scores victory points The action are card driven and worker placement with a strategic component of deck builder. You can improve the performance of your actions with better available cards or boosting the performance of all the cards of one type.
Teacher: Alejandro Silva
Slot: 6
---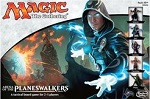 Arena of the Planeswalker
Take control of famous planeswalkers from the cardgame Magic the Gathering in this 5 player free-for-all combat game. Summon Monsters, Cast Spells, and fight to the death in this miniatures combat game.
Teacher: Arthur O'Connor
Slot 9
---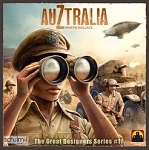 AuZtralia
In this thematic sequel to Martin Wallace's A Study in Emerald, you have come to the newly-discovered land of Australia to build railroads and exploit its plentiful resources. There's just one problem -- it's currently occupied by Cthulhu and his minions. You'll need to muster a bit of military to deal with that little problem This is a competitive game, but you may need to co-operate from time to time to make sure The Old Ones don't actually wind up victorious in the end.
Teacher: Elliot Kravitz
Slot: 1
Teacher: Linda Baldwin
Slots: 5, 8
---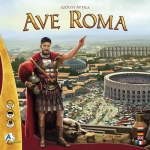 Ave Roma
Rome is flourishing. Many in the empire are competing to raise their influence in income, putting up buildings or support wars. If help is needed, you may solicit patrons. You can increase your influence within the empire, but don't lose track of the political stage or your reputation in the eye of the common folk. Everything matters now, before all is lost in the future...
Teacher: Maciek
Slot: 2
---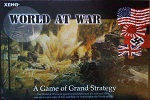 Axis & Allies: World at War
Axis and Allies, the world at war-five players play the axis and allied powers from the beginning of WW II until its conclusion. There are new units, such as panzers, cruisers, and armored infantry as well as new technology and the neutral countries are armed. Each country also has specializations and unit costs specific to their strengths and weaknesses.
Teacher: James Morgan
Slots: 1 & 2 *NOTE* This game takes two slots!

---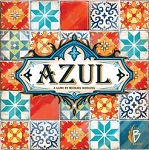 Azul
Introduced by the Moors, azulejos (originally white and blue ceramic tiles) were fully embraced by the Portuguese when their king Manuel I, on a visit to the Alhambra palace in Southern Spain, was mesmerized by the stunning beauty of the Moorish decorative tiles. The king, awestruck by the interior beauty of the Alhambra, immediately ordered that his own palace in Portugal be decorated with similar wall tiles. As a tile-laying artist, you have been challenged to embellish the walls of the Royal Palace of Evora.
Teacher: Zach Nichols
Slot: 9 FULL
---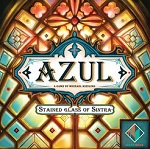 Azul: Stained Glass of Sintra
Stained Glass of Sintra - Hot off the heels of the 2018 Spiel des Jahres winning Azul comes the sequel: Stained Glass of Sintra. Created by Michael Kiesling, Azul: Stained Glass of Sintra challenges players to carefully select glass panes to complete their windows while being careful not to damage or waste supplies in the process. No experience with Azul necessary: Stained Glass of Sintra is an all-new standalone game!
Teacher: Erik Dresner
Slot: 1 FULL
Teacher: Leon Liu
Slot 7 (Late Night!), 9 FULL
---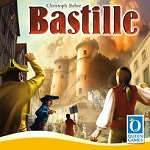 Bastille
The French Revolution is knocking at the door. As a leader of your faction you need to prepare your people for what will come ahead. You will need weapons, money and support of some influential personas. There are only few locations you can turn to for help... Can you build the stronger faction to stay on top of the Revolution?
Teacher: Maciek
Slot: 4
---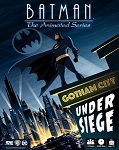 Batman the Animated Series: Gotham City Under Seige
Gotham City's most infamous villains have put the city into peril once again. Now, Batman, Robin, Batgirl, Commissioner Gordon and the Gotham City Police Department along with the unlikely aid of Catwoman, are all that stands between restoring peace and the total destruction of Gotham City! This 1-5 player cooperative game features tough decisions as you have to choose whether to complete story adventures or take down the masterminds all while buildings are being destroyed all over Gotham.
Teacher: Dustin Gervais
Slot: 7 (late night!)
---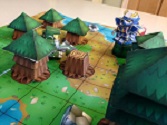 BattleRoller
BattleRoller: Commandos is a fast paced miniatures combat game that captures aspects of multiplayer Action Shooters like Overwatch and Fortnite while being easy to pick up and learn but deep enough to really strategize and out think your opponents. Players take control of unique characters with their own skills and equipment and do battle in fully destructible environments. Time to play including the learning curve generally runs 30-45 minutes so it's easy to get multiple games in to try different characters or equip them differently. In the advanced form of the game, BattleRoller: Core, Rollers (robot power suits) are introduced that require more granular resource management but the quick paced flow of the game remains the same and players are able to eject and play like in
Commando then remount their Rollers or attempt to hijack another ride. In the final form of the game for experienced players, BattleRoller: Invasion, introduces Kaiju that run autonomously via dice-driven-AI requiring the players.
Teacher: Xian Brock
Slots: 1, 5, 9
---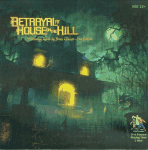 Betrayal at the House on the Hill
A survival horror random tile placement game in 2 parts. First part cooperative as you and your friends try to find an escape from a haunted house set upon a hill. Second part semi-cooperative as one of our heroes is revealed to be a traitor with nefarious plans. Once the second part of the game is revealed and epic struggle begins between the heroes and the traitor(s). The storyline of the second part of the game is decided by cards already pulled and rooms already revealed, and takes 1 of 50 different Betrayals.
Teacher: Zach Nichols
Slot: 7 (late night!)
---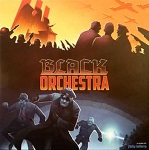 Black Orchestra
The cooperative game that has you trying to assassinate Hitler. Punch nazis!

Teacher: Donna McFee
Slot: 6
---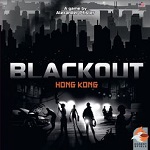 Blackout Hong Kong
The big hit of Essen 2018 from the same designer of Mombasa and Great Western Trial. Enjoy this heavy Euro style board game where you manage a group of volunteers to have the power back to the city of Hong Kong.
Teacher: Alejandro Silva
Slot: 2 FULL
Teacher: Todd Dyer
Slots: 5 FULL, 8
---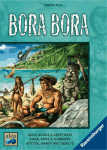 Bora Bora
In this this Stefan Feld game set in Bora Bora, you will explore and settle islands by using dice as workers. Each player rolls three dice at the start of the round and take turns placing them on the different actions available. Place a high number on an action, and you'll generally get a better version of that action, but place a low number and you'll possibly block other players from taking the action at all!
Teacher: John McDonough
Slot: 4 FULL
---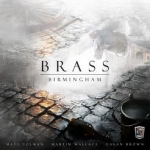 Brass: Birmingham
Brass: Birmingham is an economic strategy game sequel to Martin Wallace' 2007 masterpiece, Brass. Birmingham tells the story of competing entrepreneurs in Birmingham during the industrial revolution, between the years of 1770-1870.
Teacher: Leo Prommasa
Slot: 9 FULL
---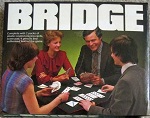 Bridge
The classic trick taking card game of partnership bidding. Come and learn the basics of how to play, how to bid, and how to score a game of Bridge!
Teacher: Brandt Sanderson
Slot: 5
---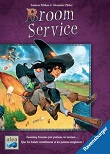 Broom Service
Players are witches and fly around gathering ingredients to make potions with using 10 cards that you much only use 4, to complete each round. Each card has a cowardly and a brave action that you must try to bluff the other players. 2 To 5 players, last year we played 8 with a double board. This is a fun game to play.
Teacher: Murry Phillips
Slot: 4
---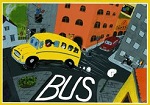 Bus
This classic Splotter game is about the development of public transport in a quickly expanding city, in which the busy residents travel between their houses, the office, and most importantly: the pub. Your job will be to develop an efficient bus line that takes as many passengers as possible to the place they want to be... and to not let the time-space continuum rupture and the universe collapse.
Teacher: Mica Reina
Slot: 9 FULL
---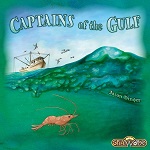 Captains of the Gulf
The men and women who run the shrimp boats in the Gulf of Mexico have to be both hard-working and crafty, finding the optimum strategy to bring in the best catch. Through multi-use cards and action selection, the players try to upgrade their fishing boat, add crew members, then move out to fish crabs, oysters, and shrimp, after which they need to deliver them to ports. Will you bring home the flavor -- and profits -- and claim your title as Captain of the Gulf?
Teacher: Rand Lemley
Slot: 8 FULL
---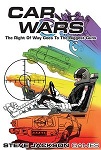 Car Wars (2nd Ed.)
Enter the arena with your new ride and try to zap your opponents with machine guns and lasers before they can do the same thing to you! Use your skills for fancy maneuvering, but watch that you don't crash and burn! Six ready-to-duel vehicles will be provided.
Teacher: Nicholas Gauthier
Slot: 3 (late night!) FULL
---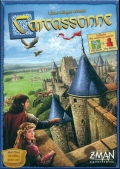 Carcassonne: MEGA
A ConnCon tradition! The classic game Carcassonne with LOTS of expansions all at once. Over 250 tiles total of map-building, meeple-placing fun.
Teacher: Christopher Brennan
Slot: 5 FULL
---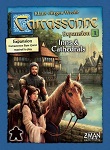 Carcassonne: Inns & Cathedrals
The base game with just the first real expansion. Inns & Cathedrals fills in the tile holes of the original game, adds a sixth player and interesting tactical choices without impacting playing time. 2 copies available, so up to 12 players. Will run multiple games in the slot. After the first game(s) end, I hope to run a game of Carc: Princess and Dragon.
Teacher: Carl Olson
Slot: 9
---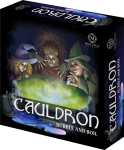 Cauldron: Bubble and Boil
In Cauldron: Bubble and Boil you are witches competing to be coven leader. During the game you will be planting and harvesting gardens, recording recipes and, of course, casting hexes on your opponent. Come see this brand new tabletop game from a local (CT) designer.
Teacher / Designer: Robert Booth
Slots: 2, 5
---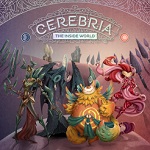 Cerebria
Cerebria is a team based area control game by Richard Amann and Viktor Peter - the same team that designed Anachrony and Trickerion. In Cerebria the two teams representing gloom and bliss vie for control of someone's mind. This is basically the board game version of the 'Inside Out' movie.
Teacher: Star Fix
Slots 1 FULL, 5 FULL
Teacher: Dante Amor
Slot 3
---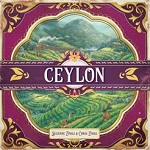 Ceylon
Sold out in 2 days in Essen 2018. This medium euro style game is developed in the island of Sri Lanka representing its tea production. It's a card - action management similar to Puerto Rico but the cards are double side and you do't do the same actions of your opponent. Be a master in tea by area control, technology improvement and client satisfaction.
Teacher: Alejandro Silva
Slot: 3 (late night!) FULL
---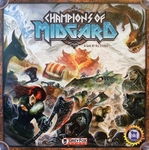 Champions of Midgard (with The Dark Mountains and Valhalla expansions)
Placing workers allows for the collection of resources and warriors, which players may then send on journeys to neighboring villages or across the sea to defeat monsters and gain the glory they need for victory. Resources are used to carve runes, build ships, and feed your followers. Warriors killed in battle go to Valhalla to receive their rewards from the Gods.
Teacher: Bob Richardson
Slots: 4, 6
---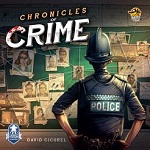 Chronicles of Crime
This is a cooperative game of Criminal investigation mixing a board game, an app, and a touch of VR (provided by me). Our team of players will solve crimes by traveling to various locations, interviewing suspects and witnesses, and searching for clues
in 3D or VR Scenes (Player Choice). Multiple scenarios are available to choose from.
Teacher: Alex Bokman
Slots: 1, 6 FULL
---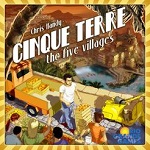 Cinque Terre
As a farmer in the beautiful hills of Italy, you'll harvest fruits from three regions and delver them to the five villages of Cinque Terre. Sell your fruit for cash or trade it in to fulfill produce contracts; the player with the most lira wins this fun and colorful pick-up and deliver game.
Teacher: Francie Berger
Slot: 4
---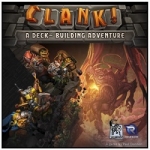 Clank! A Deck Building Adventure Game
Clank! is a deck-building dungeon-delving game. Use your cards to navigate a subterranean maze and escape with ancient artifacts and other loot. The deeper you venture, the greater the rewards, but the more noise you make. Every clank risks the wrath of the dragon, so you better hope your companions are louder than you!
Teacher: Erik Lindberg
Slot: 5
Teacher: Michael DeFelice
Slot: 8
---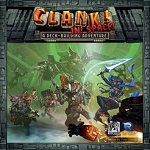 Clank! in Space!
The evil Lord Eradikus has all but conquered the galaxy and is now on a victory lap across the sector in his flagship, Eradikus Prime. He may rule with an iron grip, but his most prized artifacts are about to slip through his cyborg claws. You and your fellow thieves have challenged each other to sneak aboard his ship, hack your way into its command module, and steal from him.
Teacher: Vinny Tobia
Slot: 6 FULL
---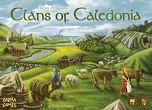 Clans of Caledonia
Bring greatness to your clan as you conquer Scotland...through cheese and whiskey. In Clans of Caledonia, players will find a mid-to-heavy economic action selection game where you will produce farms and factories, deploy workers and traders as you strive to make the greatest export empire.
Teacher: Mathew Daigle
Slot: 1 FULL
Teacher: Don Amodio
Slot: 4 FULL
---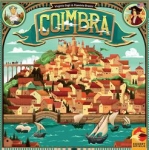 Coimbra
As the head of a noble family in 15th and 16th century, Portugal, players vie for the favors of the city's most influential citizens, even if you must offer a bit of coin for some protective detail. Coimbra introduces an innovative new dice mechanism in which the dice players draft each round are used in multiple different ways. There are many paths to victory and multiple synergies of citizens, expeditions, and monasteries.
Teacher: Brian O'Neil
Slot: 4
---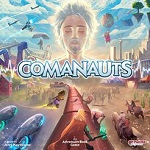 Comanauts
Dr. Martin Strobal is humanity's only hope, but he is trapped in a coma. Your team of comanauts must travel into Martin's subconscious in order to discover and defeat the Inner Demon that plagues him. Comanauts is a dice-driven cooperative AdventureBook game that has players finding clues and adapting to ever-changing environments in hopes of saving Martin, and therefore humanity itself.
Teacher: Eric Summerer
Slots 6, 8 FULL
---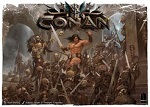 Conan
Enter a village to rescue a kidnapped princess! Climb aboard a ship to seek vengeance! Storm the castle and rid the world of the evil hordes of darkness! Monolith's Conan pits an overlord player controlling groups of monsters and evil men against Conan the Barbarian and his loyal followers. As a player, you manage a stash of crystals to move and give you more dice to roll as you attack, defend, open treasure chests, and reroll. Perhaps you will find a battle axe to hit your enemies harder. There's a chance you could find a healing potion to use when the time is right. Work with your team against the overlord to come out victorious, or all of you will surely die in battle!

Teacher: Don Amodio
Slot: 3 (late night!)
---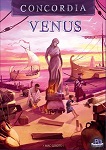 Concordia: Venus
A deep strategy game of development, expansion, resource and hand management set in Roman times Building on Mac Gerdts' modern euro classic Concordia, Venus introduces new strategies through the addition of Venus personality cards, additional maps, and rules for teams of two players to collaborate in seeking favor with the gods to emerge victorious over their rivals.
Teacher: Gaia Amor
Slot: 3 (late night!) FULL
---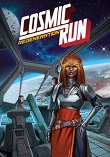 Cosmic Run: Regeneration
Speed through space in a race toward new worlds! In this space race, players use their dice to advance their ships toward planets, recruit aliens, and gain valuable crystals in an effort to be the first to reach planets. The game contains many ways to use your dice, so "bad" rolls can always be mitigated. The game has three separate modes: competitive, co-op, and solo. The time slot can accommodate playing all 3, if desired. *NOTE* This slot has a late start (10:00 a.m.) to accomodate the designer's availability.
Teacher: Stephen Finn
Slot: 8 (late start! 10 a.m.)
---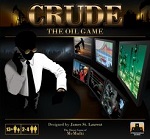 Crude: The Oil Game
In this update of the classic 1974 game, players take on the role of CEOs seeking to expand their oil companies into multi-national energy corporations. Players will build facilities for drilling, pumping, refining, and selling gasoline to consumers, and speculate by buying and selling oil and gasoline barrels in both the domestic and foreign markets.
Teacher: Mathew Daigle
Slot: 9
---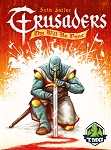 Crusaders: Thy Will Be Done
As leader of one of the orders of Holy Knights (Templars, Teutonic, etc.) during the Crusades amass the most influence by erecting the most buildings, raising the largest army, and killing the most infidels. When King Philip bans the Orders (due to fear of their growing strength), whoever has the most influence is the winner. A worker placement euro game with an ingenious rondel from the designer of Eminent Domain.
Teacher: Brian O'Neil
Slots: 1 FULL, 3 (late night!)
---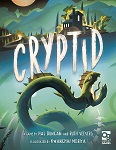 Cryptid
The Cryptid, a myth they say, like the Sasquatch or the Loch Ness Monster, but you have a clue and so do your fellow cryptozoologists. Can you use what they let slip and deduce its location and claim the fame with out letting them know too much? Only one of you can claim the find of a lifetime.
Teacher: Don Sutherland
Slot: 4
Teacher: Matthew Monin
Slot: 9 FULL
---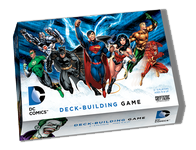 DC Comics Deck Building Game
If you love DC Comics but have little or no experience with deckbuilding, then the basic edition is for you where you will play with the original superheroes vs. the original supervillains. If you are feeling adventurous and have experience with deckbuilding, then the ultimate throwdown is for you where we combine first and second editions.
Teacher: Durell DeFelice
Slot: 2
---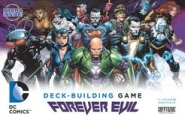 DC Comics Deck Building Game: Forever Evil
If you love DC Comics and enjoy deckbuilding games and playing with first and second editions, get ready for new and exciting game with a villainous twist where this time it is the supervillains' turn to defeat the superheroes.
Teacher: Durell DeFelice
Slot: 6
---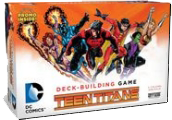 DC Comics Deck Building Game: Teen Titans
If you love DC Comics and deckbuilding games, get ready for the younger version of our DC Comic Superheroes whose show is featured on the Cartoon Network, where we meet their younger selves and sidekicks defeating supervillains in their prime.
Slot: 4
---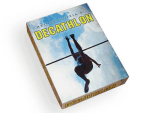 Decathlon
A ConnCon tradition for 6 years! Reiner Knizia's Decathlon is a series of 10 short dice games with the loose theme of the events of an Olympic Decathlon. The game is played with eight dice, pen, and paper, with a different rule set for each event. Roll dice, curse fate, and trash talk Gola on your way to the podium!
Teacher: Erik Dresner
Slot: 5
---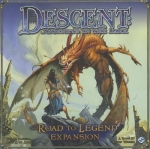 Descent Journeys In the Dark 2nd Edition (with Road to Legend: The Delve)
Unlimited adventure! When you enter the worlds of Terrinoth through The Delve, you never know what you'll find. There are new dangers and terrifying monsters around every corner, and you only have your own strength and the strengths of your fellow heroes to lean on.

Teacher: Michael DeFelice
Slot: 6
---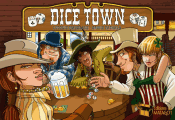 Dicetown
Each player gets a cup with five poker dice and eight dollars. Each turn a player will put together a poker hand and depending on the roll, take control of various key places in Dice Town that will allow him to perform the corresponding action of the location. Will be played with the wild west and brand new Cowboys expansions!
Teacher: Britt Bisson
Slot: 8 FULL
---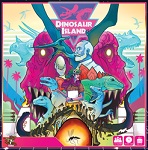 Dinosaur Island
Research DNA. Build the most exciting Dinosaur Park!
Just be sure to keep your park secure or some visitors may be eaten! Will be played with the new Totally Liquid expansion!
Teacher: Daniel Hendlowitch
Slot: 6 FULL
---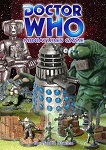 The Doctor Who Miniatures Game
Take control of either the Daleks or the Cybermen. Pit your wits against your adversaries as you attempt to gather resources vital to your plans before they fall into the hands of your opponents. Build your force from a variety of options and recruit other factions to your cause – whatever it takes to ensure you have the advantage over your foes!

Teacher: Vincent Tobwinowitz
Slots 1, 8
---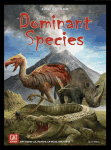 Dominant Species
Dominant Species is an aggressive area control and action-selection game in which you navigate your unique species through a dangerous world to become the most prolific on the planet. Whether you evolve to adapt to the changing environment, or just eat anything that gets in your path, life finds a way. (*note* - this game may extend past its alloted slot time)
Teacher: Matthew Monin
Slot: 2 FULL
---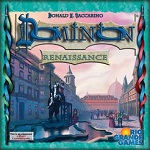 Dominion: Renaissance
Shuffle on down and play Dominion Renaissance, the 12th and newest expansion of the classic deck building game. This set introduces artifacts, projects and villagers to the game. All experience levels of Dominion players are welcome.
Teacher: Lisa Sutherland, Christopher Broggi
Slot: 4 FULL
---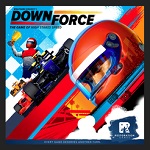 Downforce
A quick and easy racing game. Players are simultaneously owners, drivers, and betting fans. Expansion boards available for later games. A remake and mashup of Daytona 500, Cleveland-Detroit Grand Prix, and 3 other games in the series.
Teacher: Carl Olson
Slot: 1, 5
---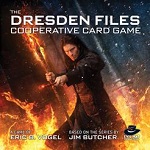 The Dresden Files Cooperative Card Game
Based on the book series by Jim Butcher, take on the role of your favorite characters from the Dresden Files to solve Harry's classic case files. Shared resource management and cooperation are the keys to victory in this tense struggle.
Teacher: Arthur O'Connor
Slot: 3 (late night!)
---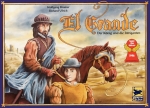 El Grande
As a Grande, you must extend your influence across the nine regions of Spain with the assistance of thirty Caballeros. You gain points in the game by having a majority in as many regions as possible. Cube placement for area of control.
Teacher: Bob Richardson
Slot: 2
---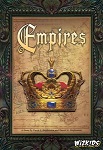 Empires
In Empires, 2-10 players will control asymmetric factions and take them through a fairly straightforward process of producing resources, money, and victory points. The heart and soul of the game, however, is the free-form trading and negotiation, and you can do as much or as little of it as you like. There is an element of secret bidding which can't be ignored, but this is primarily a game about wheeling and dealing, with players acting simultaneously. But keep your eye on the prize; the winner is the person with the largest score when the time for haggling is done.
Teacher: Eric Clark
Slot: 5
---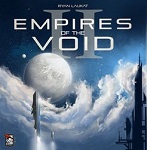 Empires of the Void II
The game begins when your massive Worldships reach the fringe, where you must explore, wage war, use diplomacy, and construct buildings to gain victory. The fringe is sparsely populated and the few local sentient species are struggling to survive, leaving huge regions of planets open for exploration and colonization. Many species are eager to ally themselves with a powerful empire to gain security and stability in a chaotic and difficult time. As you explore and interact with planets, you will discover unfolding stories of the fringe. Each inhabited planet is home to a unique alien species, with their own goals, values, and problems. Will you give aid by fighting off pirates, transporting goods, and curing strange diseases? Or will you invade and rule with a cruel hand?
Teacher: Phil Alberg
Slot: 5
---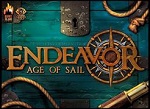 Endeavor: Age of Sail
This is a strategy board game set in the historic Age of Sail. Starting out in the crowded hub of Europe, you must struggle to dominate at home while sending ships to "discover" other regions of the world... and be ready to seize control when they open up!
Tags: Area control; Resource Collection; Engine Building; Action Management.
Teacher: Alex Bokman
Slots: 2 FULL, 9 FULL
---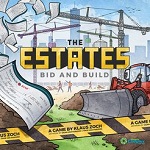 The Estates
In this auction game, players take on the role of greedy investors trying to make the most money (shocker) by strategically bidding on different buildings and placing them on the board to their best advantage. Sounds easy? Wrong. Buildings in completed rows will score you positive points, while buildings in incomplete rows score you negative points. It is possible to have zero completed rows of buildings by game end!
Teacher: Erick Sklar
Slot: 9
---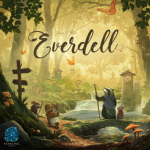 Everdell
Within the charming valley of Everdell, beneath the boughs of towering trees, among meandering streams and mossy hollows, a civilization of forest critters is thriving and expanding. The time has come for new territories to be settled and new cities established. In this game of dynamic tableau building and worker placement, you will be the leader of a group of critters intent on just such a task.
Teacher: Larry Schneider
Slot: 1 FULL
Teacher: Don Sutherland
Slot: 8 FULL
---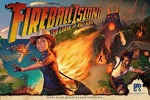 Fireball Island: The Curse of Vul-Kar
After the first visits... they closed the island. Now, over 30 years have passed, and it has been re-opened, but the danger has remained, and only grown stronger over time.
No, not dinosaurs. It's much worse than that. VUL-KAR IS BACK!
Fireball Island sees players race across the island, gathering treasures and taking snapshots. And, of course, getting blasted with Vul-Kar's fireballs! Just make sure you get back to the Hello-copter to escape with your loot... and your life!
Teacher: Jeff Kochosky
Slots 2, 4, 5 FULL, 6 FULL
---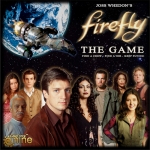 Firefly: The Game
Get a ship. Find a crew. Get paid. In Firefly: The Game - based on the popular Firefly television series created by Joss Whedon - players captain their own Firefly-class transport ship, traveling the 'Verse with a handpicked crew of fighters, mechanics and other travelers. As a captain desperate for work, players are compelled to take on any job - so long as it pays. Double-dealing employers, heavy-handed Alliance patrols, and marauding Reavers are all in a day's work for a ship's captain at the edge of the 'Verse. Shiny.
Teacher: Erik Lindberg
Slot: 6 FULL
---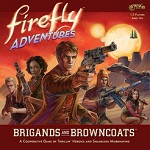 Firefly Adventures: Brigands and Browncoats
Firefly Adventures is a co-operative tactical minis game from Gale Force Nine in which you can either Act Casual or go in as Big Damn Heroes to finish the job. Apply the unique abilities of your heroes to a dynamic set of challenges that may require you to shoot first or talk fast. Shameless misbehavin' highly encouraged.
Teacher: Erik Lindberg
Slot: 1
---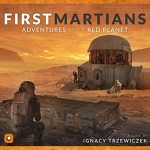 First Martians
From the designer of Robinson Crusoe comes a co-op game where you must use what little resources you have to maintain a space station, embark on missions in your attempt to colonize Mars. Using an integrated app, players will each endure unique experiences that pit them against the Martian environment as they work to make Mars livable.
Teacher: Michael DeFelice
Slot: 4 FULL
---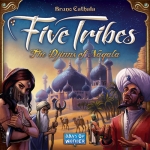 Five Tribes
Straightforward, easy to learn rules with mancala style play is featured in this game where careful manipulation of the Tribe meeples and summoning of the Djinn cards lead to many pathways to victory. The latest edition Whims of the Sultan adds the ability to play up to 5 players while introducing new city tiles.
Teacher: Deborah Phillips
Slot: 4
---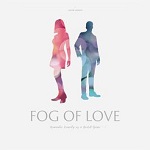 Fog of Love
Fog of Love is a game simulating a relationship. Perfect for couples, this game involves trying to read the other person's goals while trying to fulfill your own. It is unique in that both players can win, lose, or just one player can come out victorious. Truly defies comparison as no other games plays quite like it.
Teacher: Mason Sokol
Slot: 9
---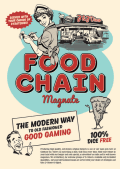 Food Chain Magnate
YOU are in charge of the next great food service empire! All you need to do is advertise. And hire cooks. And waitstaff. And delivery guys. And an HR department. Not to mention keep those jokers up the street from poaching your customers. In this dice-free resource management game, you will produce your chosen food and drink, hire the employees you need to keep your business afloat, and market your delicacies to the town to make sure those folks keep coming back for more. In the end, the franchise that outsells the opposition will win the day. For some reason, I crave pizza.
Teacher: Mathew Daigle
Slot: 5 FULL


---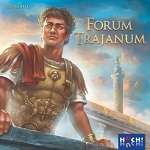 Forum Trajanum
Govern and build up your colonia, send Envoys to Rome to keep an ear on the seats of power, and try to impress Emperor Trajan with your skills in city design and management in Stefan Feld's new game of strategy. Decisions that appear simple have far-reaching consequences, so choose wisely to earn the Emperor's favor and emerge victorious.
Teacher: Linda Baldwin
Slots: 1, 4
---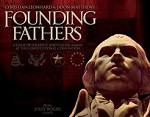 Founding Fathers
Founding Fathers is a card driven game of forming a new nation. Players will set themselves into Independence Hall as they take on the role of adopting and drafting the framework of the Constitution. Will you favor federalist ideals or fight for states rights? Compete to make a nation that will best resemble your hopes for the future!
Teacher: Brandt Sanderson
Slot: 2
---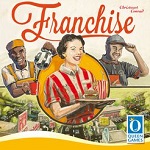 Franchise
It's the 1960s in America and everyone wants to make it rich, whether running a burger joint or a coffee shop. You have an opportunity to make it big and spread your branches across the land as a franchise. Can you make your business be the most famous in the USA?
Teacher: Maciek
Slot: 1 FULL
---

That's Pretty Clever/Twice As Clever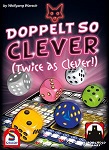 Choose your dice well in Ganz schön clever (translation: "Pretty Clever") to enter them into the matching colored area, put together tricky chain-scoring opportunities, and rack up the points. The dice you don't use are as important as what you do because every unused die can be used by the other players, keeping everyone in the game at all times. Also available will be Doppelt So Clever (translation: "Twice As Clever"), which uses similar rules but with a completely different board.
Teacher: Erik Dresner
Slot: 7 (late night!)
---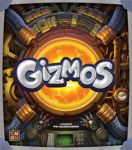 Gizmos
The smartest minds of our generation are gathering together at the Great Science Fair. You have to think on the fly to build machines quickly and efficiently. As you build, new attachments can trigger chain reactions, letting you do even more on your turn. Whose project will be the best?
Teacher: Jarod Chiang
Slots: 3 (late night!), 7 (late night!) FULL
---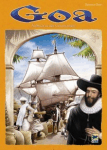 Goa
Goa is a game of auctions and resource management set in the early 16th century. Players will take on the role of Portuguese merchants trying to build a spice-trading empire over the trade route from Portugal to India and back. Each player will try to grow their business as fast as possible by building ships, harvesting and taxing spices, and founding and developing colonies.
Teacher: Mathew Daigle
Slot: 6
---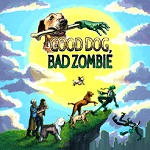 Good Dog, Bad Zombie
When the zombies come, who will humanity turn to? Dogs of course! Your pack has set up shelter in Central Bark and its your job to sniff out survivors, bark the zombies away and herd the humans to safety. A cooperative game, you will either save humanity or go feral as the zombies eliminate survivors. Who's a good dog?
Teacher: Britt Bisson
Slot 6 FULL
---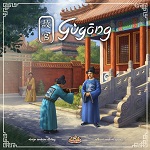 Gugong
Gugong is a card management, worker placement-ish game by Andreas Steding. He is the designer of Hansa Teutonica, Staufer Dynasty and some other games that aren't as good. Gugong is set in 16th century China in the Ming dynasty. Players represent powerful families competing for influence with the government by trading gifts with elected officials.
Teacher: Star Fix
Slots: 2, 6 FULL
Teacher: Todd Dyer
Slot: 4
---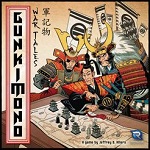 Gunkimono
In this Japanese themed tile laying game, players are trying to score the most victory points and/or influence over their territory by placing double colored tiles on the board each turn. The key factor is when placing a tile, that tile can never cover the same color that is on the board. A relatively quick playing game that packs a surprising amount of punch.
Teacher: Erick Sklar
Slot 8
---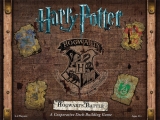 Harry Potter Hogwarts Battle
Harry Potter Hogwarts Battle is a game that is right out of the movies and books. This game is a Deck-building game along with yearly adventures. If you have never played the game and love Harry Potter you will love it. If you have never heard of Harry Potter you can learn it also. To make things simple for everyone and to cover all 7 years would talk all day I will be teaching with year 3.
Teacher: Murry Phillips
Slot: 5 FULL
---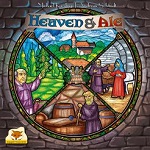 Heaven & Ale
You have been assigned to lead an ancient monastery and its brewery. Now it's your time to brew the best beer under God's blue sky! The fine art of brewing beer demands your best timing. In order to get the best results of your production, you have to provide your cloister's garden with fertile resources and the right number of monks helping with the harvest — but keep your brewmaster in mind as he is ready and eager to refine each and every one of your barrels! In Heaven & Ale, you have to overcome the harsh competition of your fellow players. There is a fine balance between upgrading your cloister's garden and harvesting the resources you need to fill your barrels. Only those who manage to keep a cool head are able to win the race for the best beer!
Teacher: Mathew Daigle
Slot: 2 FULL
---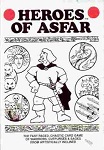 Heroes of Asfar
A very easy to learn card game with magic, weapons, and all the rest. Collect your heroes and battle with other players.
Teacher: James Morgan
Slot: 9

---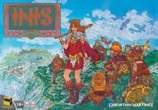 Inis
Inis is a an exciting and quick-playing game of area control and card drafting with quick turns and tight balance that keeps everyone engaged until the end. The third in Matagot's mythical war game trilogy featuring gorgeous art from Jim Fitzpatrick (creator of the iconic Che Guevara poster) Inis has something for everyone and a serves as a terrific gateway for more interactive/aggression focused games.
Teacher: Jim Crimmins
Slot: 4 FULL
Teacher: Mason Sokol
Slot: 8 FULL
---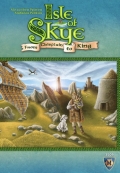 Isle of Sky (with Journeyman expansion)
This Kennerspiel winner has you bidding on tiles to build out your kingdom in the Scottish Highlands, adding farms, roads, distilleries, lighthouses, and more as you create your tableau. The journeyman expansion will be included which expands the game with an additional progress track, turning the base game's "light Euro" feel into a solid "middleweight" contender.
Teacher: Tanios BouRamia
Slot: 6 FULL
---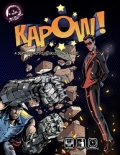 Kapow!
Superhero — or supervillain? You decide in this buildable dice game. Your customizable dice pool is used to execute a variety of superpowers. Gain special abilities and new play experiences by taking on the role of 10 different heroes / villains.
Teacher: Doug Hettrick
Slot: 5
---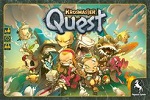 Krosmaster Quest
Enter the Krosmoz in this competitive tactical adventure game. Team up with friends and Complete Quests to gain Gallons of Glory, then stab them in the back to secure your victory! Up to five players compete in this free-for-all adventure.
Teacher: Arthur O'Connor
Slot: 2
---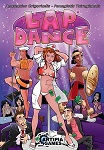 Lap Dance
You will be an entertainment manager in a strip club for Ladies and Gentlemen and the winner is the player who brings most money to the club. There is a party game component, Yatzy and time management to select the actions. Perfect game for a Saturday night! You will have a lot of fun!
Teacher: Alejandro Silva
Slot: 7 (late night)
---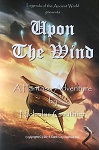 Legends of the Ancient World: Upon the Wind
In this programmed adventure by Dark City Games, fly your skyship through the fabled ship's graveyard and try to effect enough repairs to take the ship back home through the magic portal. Explore the various floating islands in the manner of a Choose Your Own Adventure book, or in the style of The Fantasy Trip.
Teacher: Nicholas Gauthier
Slot: 1
---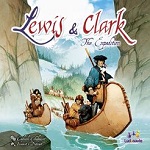 Lewis & Clark - Special Model Terrain Edition!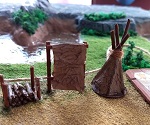 Race to be the first to discover the Northwest passage on this custom built 3-D terrain Lewis and Clark board. Players will take on the roles of historic explorers and with the help of local tribes work their way out west to discover a path to the Pacific Ocean. Lewis and Clark incorporates resource management and deck building into a fun, thematic race against your fellow players.
Teacher/Terrain Artist: Keith Corbino
Slots: 2 FULL, 6 FULL
---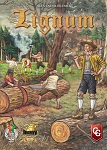 Lignum
In Lignum, an economic euro strategy game, players will strive to build a profitable logging empire in the 1800s. Each turn will be spent planning and optimizing their wood gathering efforts to maximize profits. At the end of the game, the player who has made the most money will emerge the victor.
Teacher: Susan Scott
Slot: 8 FULL
---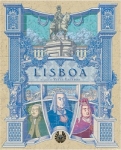 Lisboa
Lisboa is Vital Lacerda's Magnum Opus, a love letter to his hometown of Lisbon, Portugal. It's an historical simulation of the 18th century earthquake, tsunami, and the resulting fires that virtually destroyed Lisboa, and the 22-year span over which the city was rebuilt and reborn. The game is a brilliant, interconnected design, a Lacerda-crunchy Euro that's dripping with theme, certainly his crowning achievement to-date.
Teacher: Larry Schneider
Slot: 5 FULL
---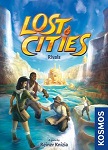 Lost Cities: Rivals
Lost Cities: Rivals is the newest title in the Lost Cities world where each player builds up to five different expeditions of cards, the twist is each player starts with coins and must win auctions to get the cards he wants to add to his expedition (and/or win a card he wants to remove from the game.) This reversion of Lost Cities plays 2 to 4 and has simpler scoring than the other Lost Cities games.
Teacher: Deborah Phillips
Slot: 1
---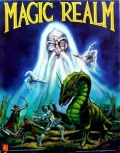 Magic Realm
The title says it all! Play as a fantasy archetype; witch king or elf, black knight or amazon, pilgrim or dwarf - choose from sixteen characters and explore a modular board of forests, mountains, valleys and caves! Be the first one to score fame, notoriety, gold, treasures and magic and win the game!
Teacher: Nicholas Gauthier
Slots 6 & 7 (late night!)*NOTE* This game takes two slots.
---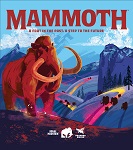 Mammoth
Play Mammoth, a new game coming out this year by Soaring Rhino.
Teacher: Jeff Van Ness
Slots: 4, 5, 6
---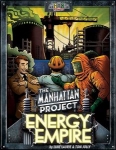 Manhattan Project: Energy Empire
Manhattan Project: Energy Empire is a worker placement and resource management game where you are a world leader making pivotal decisions to guide your nation to prosperity. You will build power plants, generate energy, and use your resources to strengthen your industry, commerce, and government - all while trying to minimize the damage you cause to the environment. Though all nations will prosper, only one will rise to become the Energy Empire!
Teacher: John Deats
Slot: 6
---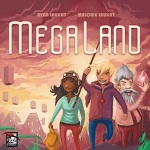 Megaland
Players are contestants within a video game world, where they press their luck collecting items, and turn in sets of items to construct buildings in Megaland. These buildings yield coins and sometimes other special abilities. The game ends after the round in which one or more players collects 20 coins. The player with the most coins wins

Teacher: Phil Alberg
Slot: 4
---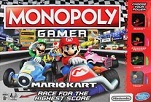 Monopoly Gamer: Mario Kart Edition
Mushroom Kingdom racers, start your engines! The classic property trading game meets Mario Kart as you choose your racer (complete with unique powers), edge up to the starting line, and begin the race! Collect coins, attack your fellow racers, compete in Grand Prix race events... and buy, trade, and collect like-colored properties so you can collect rent like a pro! After eight races, most points wins!
Teacher: Eric Summerer
Slot: 9
---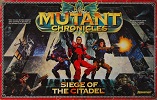 Mutant Chronicles: Siege of the Citadel
Players operate corporations of Doomtroopers who work semi-cooperatively to complete campaign-style missions. The role of the bad guys rotates among players, and the player in charge of the badguys has a unique incentive to play hard and furious. Its a fun gun and easy to learn.
Teacher: James Morgan
Slot: 5 FULL

---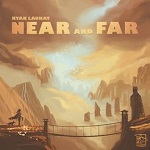 Near & Far
The sequel to Above and Below, Near and Far is set in the same world. Compete with the other players to gather adventurers and supplies in town before setting out to explore the wilderness. Contend with threats on the map, come across fabulous treasures, and place your last camp meeple (triangular tent) to trigger the endgame. Like Above and Below, this is a story-telling game that lets you go on exciting adventures.
Teacher: Nicholas Gauthier
Slot: 9 FULL
---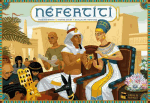 Nefertiti
A nice collection and resource management game necessary because the Pharoah Akenaton has forgotten his wife's anniversary gifts. Easy to learn, with just a small amount of minor screwage to keep things interesting. Four players, 45 minutes or so. I will run as many games as folks want to play.
Teacher: Carl Olson
Slot: 2, 7 (late night!)
---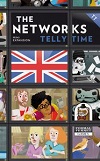 The Networks: Telly Time
You are the owner of a new TV network – In England! The Networks: Telly Time expands Gil Hova's economic euro and moves the action across the pond. Buy shows, schedule them in the right time slot, and stuff them full of actors and "adverts" in an attempt to attract the most viewers.
Teacher: Avri Klemer
Slot: 6 FULL
---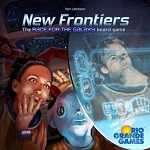 New Frontiers
This is an exciting "Race for the Galaxy" board game where you build a galactic empire but you need colonists to explore the worlds. The game comes with goals that everyone can compete in completing except that the last goal put out is hidden from all but the one who played it. There are many ways to vie for supremacy in the game.
Teacher: Dale King
Slots: 4, 6 FULL
---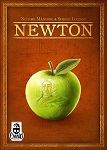 Newton
Players take the role of a young scientist who wants to become one of the great geniuses of this period. To do this, they travel around Europe, visit universities and cities, study to discover new theories, build new tools, and work to earn money.
Teacher: Todd Dyer
Slot: 1 FULL
Teacher: Brian O'Neil
Slot: 2
Teacher: George Nebesnik
Slot: 4 FULL
---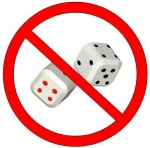 No Saving Throw! A Suite of Abstract Strategy Games
Lost because you drew a calamity card? Finished last because you consistently rolled snake eyes? Come to No Saving Throw Sunday morning for head to head combat in a variety of abstract strategy games. Weigh-ins at 8AM.
Teacher: Abstract Strategy Man (John McDonogh)
Slot: 8
---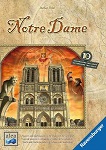 Notre Dame
A classic Stefan Feld game has new life in its latest re-release. The latest release comes with many new and different townsfolk from which to choose at setup, giving players more variety of benefits when they hire people to aid them at the end of each round of Notre Dame. In Notre Dame, players will compete to gain influence around their own borough of Paris, powering up a variety of action-locations with influence cubes, making them stronger and stronger each time the player chooses to execute the action. It's not easy, though! Before every round, a card draft of action cards will force you to carefully plot your strategy, and you will need to know how you are going to generate money, points, and carriage movement. Of course, the plague is spreading, so you must also we aware of the rats and try to mitigate their destructive tendencies.

Teacher: Don Amodio
Slot: 5
---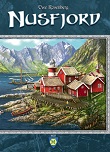 Nusfjord
As the owner of a major fishing company in Nusfjord on the Lofoten archipelago, your goal is to develop the harbor and the surrounding landscape, and to succeed you must enlarge your fleet, clear the forest, erect new buildings, and satisfy the local elders. Others do this as well, of course, so the competition is steep. The latest design from Uwe Rosenberg!
Teacher: Ron Lacer
Slot: 6 FULL
---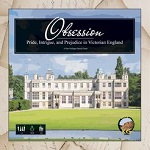 Obsession
You are the head of a respected but troubled family estate in mid-19th century Victorian England. After several lean decades, family fortunes are looking up! Your goal is to improve your estate so as to be in better standing with the truly influential families in Derbyshire.
Teacher: George Nebesnik
Slots: 1 FULL, 8
---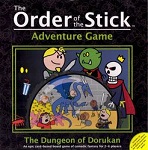 Order of the Stick: Dungeon of Durukan
Play as one of the lovable characters from the web comic and plunder Zykon's Dungeon without falling to his minions or getting beat out by the other players. Loot Xykon's very lair, then escape before the dungeon collapses on top of you!
Teacher: Nick Gauthier
Slot: 5
---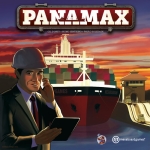 Panamax
In Panamax each player manages a shipping company established in the Colón Free Trade Zone. Companies accept contracts from both US coasts, China and Europe and deliver cargo in order to make money, attract investment and pay dividends. At the same time the players accumulate their own stock investments and try to make as much money as possible in an effort to have the largest personal fortune and win the game.
Teacher: Leo Prommasa
Slot: 5 FULL
---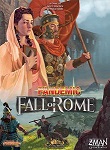 Pandemic: Fall of Rome
A weakened military has made Rome vulnerable to attack by neighboring tribes. By recruiting new soldiers, making alliances with tribes and fortifying the borders we try to prevent the end of the Empire. Rome wasn't built in a day, but it could be destroyed in two hours if we don't succeed.
Teacher: Joe McDonough
Slots 1, 6 FULL
---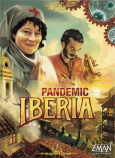 Pandemic: Iberia
Set in 1848, Pandemic Iberia asks you to take on the roles of nurse, railwayman, rural doctor, sailor, and more to find the cures to malaria, typhus, the yellow fever, and cholera.
Teacher: Joe McDonough
Slot: 9
---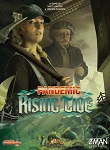 Pandemic: Rising Tide
Oh No! The water is rising in the Netherlands.We have always said that they need better hydraulic structures.We are all going to drown. It's too late!
Or is it? Let's work together to get those structures built. Each game has a different objective we have to accomplish. If we drown then that's it. Glub. Glub Glub.
Teacher: Joe McDonough
Slot 7 (late night!)
---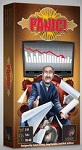 Panic!
Panic! is a bidding, bluffing, and drafting commodities trading game by James Ernest and co. Bid on insider information, pass cards to your opponent, and then create a panic by dumping your unwanted goods and see what your hand is worth come the closing bell.
Teacher: Avri Klemer
Slot: 2
---

Pillars of the Earth
The classic worker placement game based on the bestselling novel by Ken Follett and the 2006 game in the Kosmos line of literature-based games.
Teacher: Leo Prommasa
Slot: 8
---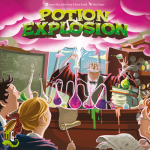 Potion Explosion
Collect ingredients! Brew potions! Utilize the strengths of your teachers to outperform your fellow students! In Potion Explosion, players acquire ingredients from an ever changing array of marbles, causing cascades and chain reactions to increase the bounty. They then use those ingredients to brew potions that not only earn them points, but may also provide an advantage during the game. A great choice for you Candy Crush addicts!
Teacher: Erik Lindberg
Slot: 2
---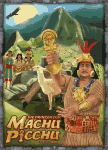 Princes of Machu Picchu
You are an Incan Prince, high in the Andes, overseeing workers who grow corn and coca, produce pottery and cloth, and tend their llamas. You'll make sacrifices to the Priests of the Condor and Puma and the Virgin of the Sun (sure, go ahead and giggle now) , but you're racing against time to appease the deities of the mountains before the Spaniards discover your hidden kingdom!
Teacher: Francie Berger
Slot 9 FULL
---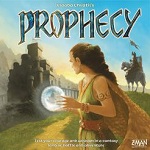 Prophecy
Play a fantasy character in this board game of adventure and exploration as you strive to become the one to fulfill the prophecy by acquiring all five artifacts. Choose from six races and ten classes.
Teacher: Nick Gauthier
Slot: 2
---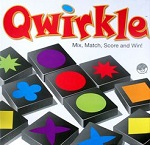 Qwirkle
Qwirkle is a tile-based game for 2 to 4 players, in my option shares some characteristics with Chess, Scrabble, poker and Dominos. This game is a fun and unique game, just because a 6-year-old can play it, adults can be challenged with due to much Strategy and logic in the game. Come join, we will have many copies available to play!
Teacher: Murry Phillips
Slot: 1
---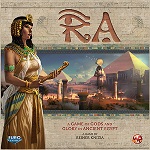 Ra
Players seek to expand their power and fame by influencing Pharaohs, building monuments, farming on the Nile or paying homage to the gods. Ra is an auction and set collection game where players bid for tiles to add to their tableau scoring in different areas.
Teacher: Bob Richardson
Slot: 1
---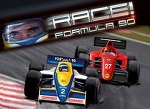 Race! Formula 90
Race! Formula 90 is the best F1 racing simulation game that it promises to be more exciting than an actual F1 race. Players will be able to enjoy all the fun parts of the races through card play: car strategies, weather changes, pit stops, tire management, overtaking, doubling, and of course damages and crashes. In this game, you won't only compete against other players but also against different robots that will fill the tracks.
Teacher: Francesc Lopez
Slot: 6
---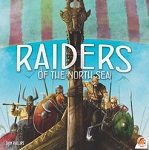 Raiders of the North Sea
Impress the Norse chieftain by putting together the best army and raiding settlements and getting plunder, silver, and supplies to continue raiding. Gain further points by developing your armor, sending warriors to their reward in Valhalla, and making offerings to the Chieftain.
Teacher: Ilan Woll
Slot: 5 FULL
---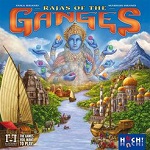 Rajas of the Ganges
Become the most powerful noble in the Empire by acquiring wealth and fame in this dice-influenced worker placement game from Markus and Inka Brand. Travel the River, and use your Karma wisely, and build your estate with care. This feast for the eyes accommodates multiple strategies in the race to become legendary
Teacher: Don Amodio
Slot: 2
Teacher: Murry Phillips
Slot: 6
---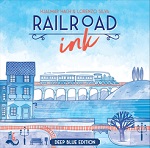 Railroad Ink (Deep Blue and Blazing Red Editions)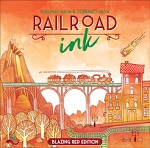 The hit roll-and-write network building multiplayer puzzle game. In each of the 6-7 rounds, dice determine which kind of road, terrain, and rails are available to all. You draw these on your erasable boards to create transport lines and connections. The more exits you connect, the more points you score, but you don't want incomplete routes, so plan carefully! Will you press your luck and try to stretch your transportation network further, or play it safe and start a new, simpler to manage route?
Teacher: Dante Amor
Slot: 7 (late night!)
---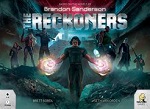 The Reckoners
The Reckoners, a game based on the young adult fantasy novels by Brandon Sanderson, allows players to take on the roles of the novels' protagonists and work together to save the world.
Teacher: Danielle Drazen
Slot: 4
Teacher: Tim Barnes
Slot: 9 FULL
---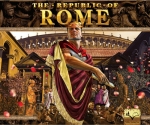 Republic of Rome
In this classic Avalon Hill game, players take the part of various factions vying for the control of the Roman Senate during the Republic. You will want your faction to become the most powerful in Rome, but must also cooperate with other players so that Rome doesn't fall - if Rome does not last, neither does the senate, and all players lose!
Teacher: Mindy Kyrkos
Slots: 5 & 6 Note: This game takes two slots. FULL
---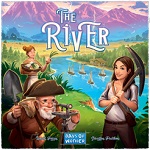 The River
Follow THE RIVER and make the best settlement to earn victory. Light, quick, tile laying, resource collecting, worker placement game.
Teacher: John Flood
Slot: 5 FULL
---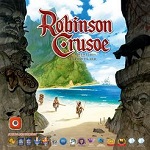 Robinson Crusoe (The King Kong Scenario)
The classic cooperative survival game, now with more giant ape!

Teacher: Michael DeFelice
Slot: 5 FULL
---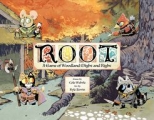 Root
Don't let the cute, furry animal art of Root fool you… this is one angry forest. This is a tactical, card driven wargame of asymmetrical powers battling for control of the forest. Root is a race to 30 VPs by learning the intricacies of your faction all while holding down your competitors!
Teacher: Brandt Sanderson
Slot: 1
---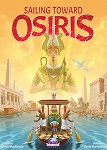 Sailing toward Osiris
Pharaoh is dead and his funerary barge sails slowly down the Nile toward his tomb where his spirit will stand before the judgement of Osiris. Pharaoh had no offspring so tradition holds that the governors of the land be tasked with building monuments to Pharaoh's glory so that Osiris will favor his spirit in the afterlife. Accordingly, Pharaoh's successor will be the governor who builds the greatest tribute to the late king.
Teacher: George Nebesnik
Slot: 5
---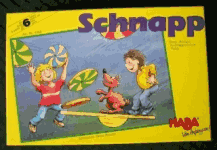 Schnapp
At last, Schnapp is back. The HABA dexterity game for 5-year-olds reclaims its rightful place as a late-night, full-contact convention classic. 4 teams of 2 compete to catch spinning wooden discs, fired into the air by catapult, but only if it matches your color. 8 players, until somebody yells "Uncle".
Referee: Avri Klemer
Slot: 3 (late night!)
---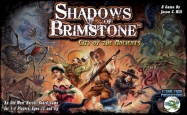 Shadows of Brimstone: City of the Ancients
The Wild West meets Stranger Things in this fully cooperative Lovecraftian dungeon-crawling game of survival horror. Choose from thematic heroes like the Saloon Girl, Gunslinger, Preacher, and more to go into the mines (and beyond!) in search of the mysterious invaluable Darkstone. As the heroes delve deeper into the mines they will come upon void gates that have opened up to worlds beyond ours with untold riches and artifacts. Choose your hero, choose your special abilities, and choose your mission, but be wary of straying too far from the light...
Teacher: Zach Nichols
Slots: 2 & 3 (*NOTE* This game takes two slots) (late night!)
---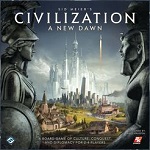 Sid Meier's Civilization: a New Dawn
A civilization game that plays in a reasonable amount of time and isn't just "Risk, but you have to feed your armies and can build Wonders"? Come check out A New Dawn, an easy-to-pick-up fun and fast version of Civilization!
Teacher: Dave Lartigue
Slot: 6 FULL
---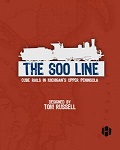 The Soo Line
In The Soo Line, Tom Russell has created a route building, stock holding train game that plays in under an hour. As Tom says, "It explores all stuff that people come to train games for. You invest in companies, you build track, you pay dividends or withhold." He also describes it as "idiosyncratic and unusual".
Teacher: Avri Klemer
Slot: 9
---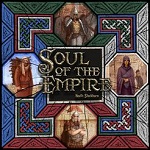 Soul of the Empire
An asymmetric game of the battle for control for the known world in the first century. Romans, Jews, the new Christian religion, and a coalition of outside cultures each try to accomplish their own unique objectives, exploiting their very different abilities. The game is dice-driven action selection mitigated by card-based powers and individual faction abilities.
Teacher: Linda Baldwin
Slot: 9
---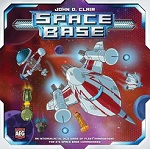 Space Base
In Space Base, players assume the roles of Commodores of a small fleet of ships. Ships begin docked at their stations and are then deployed to sectors as new ships are commissioned under your command. Space Base is a quick-to-learn, quick-to-play dice game using the core "I roll, everyone gets stuff" mechanism seen in other games like Machi Koro. It's also a strategic engine builder using a player board (your space base) and tableaus of ship cards you can buy and add to your board.
Teacher: Erik Dresner
Slot: 2 FULL
Teacher: Ron Lacer
Slot: 5
---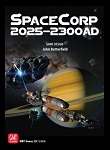 SpaceCorp 2025-2300 AD
SpaceCorp: 2025-2300 AD is a "3X" game in which players control Earth-based enterprises competing to become the richest by exploring and establishing bases in the outer space over three eras. Each of the three eras is played on a different board with slightly different rules. Mariners covers exploration up to Mars; Planetteers covers the outer solar system; and in Starfarers, players will establish human colonies in nearby star systems. This division may help to end the game earlier if desired; otherwise, expect to use all the allocated time.
Teacher: Francesc Lopez
Slots: 4, 5
---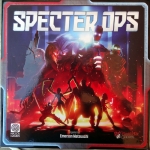 Specter Ops
In the distant future, top dollar for corporate secrets. Play as the genetically-modified security for the mega-corporation Raxxon Global to track down and terminate the secret agent in this Stealth Hidden Movement game.
Teacher: Arthur O'Connor
Slot: 5
---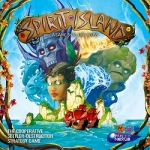 Spirit Island
In this complex and thematic cooperative game, players work together using their unique abilities to defend their island home from relentless colonizing invaders.
Teacher: Matthew Monin
Slot: 8 FULL
---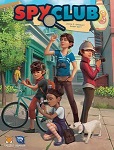 Spy Club
This unique cooperative card game comes with 300+ legacy cards that let you play a non-destructive campaign with an ever-changing rule set. As you and the other players work together to solve the critical pieces of the current mystery using set collection and group think mechanics, you'll unlock new content that will change game play in unpredictable ways and will challenge your ability to adapt.
Teacher: Larry Schneider
Slot: 2
Teacher: Dustin Gervais
Slot: 6 FULL
---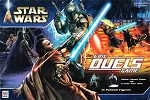 Star Wars: Epic Duels
Six to eight players chose legendary characters and slug it out in a team-based melee. Very fun and easy to learn.
Teacher: James Morgan
Slot: 4
---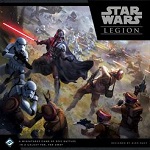 Star Wars: Legion
Star Wars: Legion invites you to enter the ground battles of the Galactic Civil War as the commander of a unique army of miniatures filled with troopers, powerful ground or repulsor vehicles, and iconic characters like Darth Vader or Luke Skywalker.
Teacher: Vinny Tobia
Slot: 8
---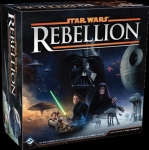 Star Wars Rebellion
Star Wars: Rebellion is an asymmetrical strategy game between the Galactic Empire and the Rebel Alliance. The Empire reigns by finding and destroying the hidden rebel base, while the outnumbered Alliance triumphs by accumulating reputation points before the turn timer runs out. The Rise of the Empire expansion revamps the combat system and adds new strategies and faction leaders, including Jabba the Hut and characters from Rogue One.
Teacher: John Deats
Slot: 2 FULL
---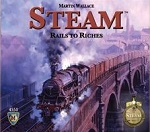 Steam
A streamlined (pun intended) version of Age of Steam, and a heavier predecessor of the Railways of the World series.
Teacher: Carl Olson
Slot: 6
---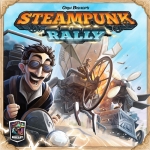 Steampunk Rally
What do Marie Curie, Nikola Tesla, George Washington Carver, and the Wright Brothers have in common? They all built crazy contraptions that are currently rolling up to the track, let's see who will win. INVENTORS START YOUR ENGINES!!!! Play as a star cast of inventors working to take first prize in a race through the THUNDERDOME! Choose the parts you need and the one's you'll scrap for raw POWER, an extra cog here and there never hurt either. Play too conservative and you wont take first place, play too risky and you might just blow up your contraption. May the best Inventor win.
Teacher: David Spinetti
Slot: 3 (late night!)
---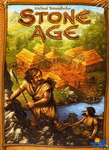 Stone Age
Collect wood, stone, brick and gold to buy hut tiles for immediate points and cards for end game points. Hunt for food to feed your people. Dice rolling, worker placement and set collection.
Teacher: Bob Richardson
Slot: 5 FULL
---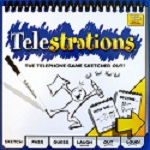 Telestrations Against Humanity
A Lascivious Late-Night Party Game. Absolutely no drawing talent required! In fact, a lack of drawing skills is an asset when the name of the game is miscommunication and chaos. Draw what you see and guess what you saw for absurdly unpredictable outcomes. Each player hastily sketches a hidden word, passes it to the next player who must guess what's been drawn (yeah right), write down that guess, and then the next player sketches that, and on it goes. Now imagine havoc unleashed when this same classic party game is played using a custom curated selection of Cards Against Humanity cards. Some things can never be unseen and unheard. Consider yourself warned.
Teacher: Gaia Amor
Slot: 7 (late night!)
---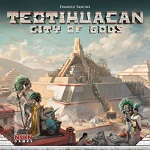 Teotihuacan
In this Mesoamerican themed rondel game, players will be moving their dice (workers) around the board to take various actions, such as building up a majestic pyramid, collecting various resources, and collecting cocoa to pay for those expensive actions. (Sorry, no marshmallows…) The game requires tactics and planning over three ages, with the winner acquiring the most victory points.
Teacher: Erick Sklar
Slots 1 FULL, 2
Teacher: Elliot Kravitz
Slot: 4 FULL
Teacher: Tim Barnes
Slot: 8 FULL
---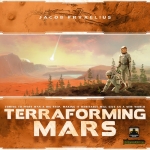 Terraforming Mars
In this game you represent a Mega-corporation intent on turning mars into a livable planet. All players must work to raise the temperature, water and oxygen levels of the planet while also trying to build their own controlled cities and green spaces on the planet. Creating lucrative engines for cash, minerals, energy, and plant life is one key to success. Strategic card play is also an important element of the game while vying to reach important milestones and gaining well deserved awards. The Venus Next expansion will add more cards and corporations with new paths to victory by also working to reshape conditions on Venus. Prelude will be offered as a new expansion option to the game as well (Slot 5). Will be played with the new Colonies expansion!
Teacher: Dale King
Slots 2 FULL, 5 FULL
---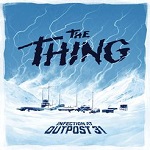 The Thing: Infection at Outpost 31
When an antarctic research station is cut off by a winter storm, the researchers realize that a deadly predator lurks among them. Confusion, distrust, and chaos erupt as the group tries to uncover and deal with the threat, but the horrible truth is beyond anything known to science. You will play one of the characters from John Carpenter's classic horror sci-fi movie. Players take turns leading the search for supplies, weapons, and The Thing. But not everyone can be trusted. In the end, the choice of who escapes and who gets left behind may seal the fate of all humanity.
Teacher: Robert Sheridan
Slot: 2
---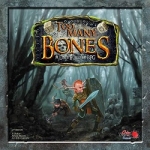 Too Many Bones
You are a gearlock, a funny looking "totally not goblin", who gets powers and abilities by choosing dice, and originally rolling dice was rolling "the bones", so too many bones is about having too many dice. That can't be right, this game it always feels like you can never get enough dice, maybe it should be called not enough bones. But some of the die faces have bones, and rolling them means you didn't get to activate what you were probably looking to do, yeah, that must be it. Too many bones. BUT WAIT, we can use those bones to activate backup plans, which may be what you wanted to do in the first place, meaning you may not have enough bones? This cooperative die-rolling RPG is sure to test your tactics. Win or lose, it's all about the adventure. May you have "No more than or less than the amount you needed" Bones!
Teacher: David Spinetti
Slot: 1 FULL
---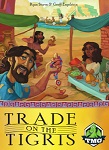 Trade on the Tigris
Oh, Fertile Crescent! You may not be the Mediterranean, but some of us will nonetheless never grow weary of passing bronze, spices, and, yes, even goats back and forth across you. The core of Trade on the Tigris is the amassing of resources in free-form, simultaneous trade, but players will also customize their production and scoring capabilities with new developments as they advance or regress on the government and religion tracks. Whoever finishes the game with the largest hoard of victory points will have their name carved upon the Gloating Tablet and shouted from atop the tallest ziggurat in Stamford!
Teacher: Eric Clark
Slot: 6
---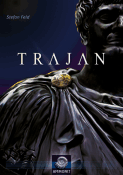 Trajan
Glory to the Emperor! In this Stefan Feld game, players will take various actions utilizing a mancala mechanism to gain victory points. Players can bring glory and prestige to Rome through a number of methods such as vying for power in the Senate, trading goods, or conquering barbaric territories.
Teacher: Susan Scott
Slot: 1
---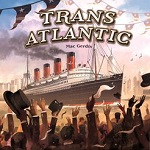 Transatlantic
In the latest game from Mac Gerdts (Antike, Imperial, Navegador, Concordia) you will lead your own shipping company and transport freight, mail and passengers around the globe. On each turn, you will play one card and execute the related action. As new cards enter the game, you will be able to build your deck in order to manage your merchant fleet most efficiently.
Teacher: Mica Reina
Slot: 1 FULL
---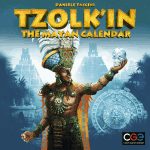 Tzolk'in: The Mayan Calendar
Players represent Mayan villages, using the Mayan calendar to take actions in a unique worker placement game.
Teacher: Leo Prommasa
Slot: 6 FULL
---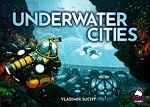 Underwater Cities
Underwater Cities is a brand new strategy game from designer Vladimir Suchy (Shipyard, Last Will, Pulsar 2849). The game is best describe as Terraforming Mars underwater. It is a worker placement game with the added twist that each time you use a location you also get to play a card and take the action of both the space and the card. It is heavy, thinky, and oh-so-good!
Teacher: Brandt Sanderson
Slot: 4 FULL
Teacher: Ai Lake
Slots: 2 FULL, 5 FULL, 8, 9 FULL
---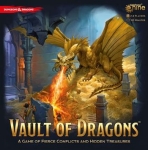 Vault of Dragons
In Vault of Dragons, players take the role of unsavory factions from the streets of Waterdeep, factions who have heard rumors of a hidden vault of gold under the city and are determined to locate it first. In the game, players send followers to locations in Waterdeep to uncover rumors and treasure. Brawling with other factions to control key locations is to be expected, but beware the City Watch. Double-sided location tiles give players even more places to explore. Uncover the clues and enter the dungeons of the Undermountain to find the vault of dragons.
Teacher: Mike Shea
Slot 6 FULL
---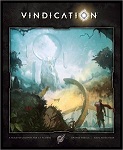 Vindication
Thrown overboard for a life of wretchedness, you wash ashore a hostile island ruins — completely alone with nothing except the breath in your lungs and an undaunted spirit. Through your advanced resource management, area control tactics, and freeform action selection, you'll add companions to your party, acquire bizarre relics, attain potent character traits, and defeat a host of unusual monsters in the ultimate goal of mastering heroic attributes — and regaining honor.
Teacher: Alan Stern
Slot: 1 FULL
---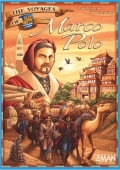 The Voyages of Marco Polo (with New Characters and Secret Paths expansion)
Take on a role with a specific ability and travel the world by camel in the footsteps of the great explorer Marco Polo. You'll collect precious spices, cloth and gold, dropping trading posts and filling orders as you go. The dice will determine your actions. The New Characters add additional role and some gifts, while Secret Paths provide new ways to travel.
Teacher: Francie Berger
Slot: 8
---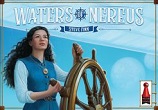 Waters of Nereus
Explore the wonderful water world of Nereus! In this game of simultaneous action selection, you lead a crew of seafarers on a fantasy world in search for intriguing treasures. If you can pay off your crew, advance your scientific research, and keep some goodies in the treasure chest for yourself, you may well be victorious.
Teacher: Stephen Finn
Slot: 9
---

Welcome To …
As an architect in Welcome To..., you want to build the best new town in the United States of the 1950's by adding resources to a pool, hiring employees, and more. Welcome To… plays like a roll-and-write dice game in which you mark results on a score-sheet...but without dice!
Teacher: Dustin Gervais
Slot: 9
---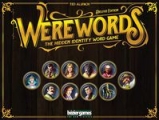 Werewords
The perfect late night game, one round only takes five minutes. Take One Night Ultimate Werewolf, add 20 Questions and you've got Werewords. There is a secret word. The werewolves want it to stay secret and everyone else wants to out the werewolves. Guaranteed to result in shouting, finger pointing, and strained friendships.
Teacher: Keith Corbino
Slot: 3
---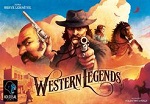 Western Legends
Play out your WESTERN fantasy! Marshall? Cattle Rustler? Bank robber? Gold miner? Poker shark? You'll become a LEGEND in your own right in this sandbox style game.
Teacher: Elliot Kravitz
Slot: 2 FULL
Teacher: John Flood
Slot: 4 FULL
---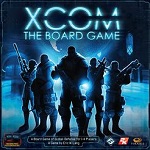 XCOM: The Board Game
Earth is invaded by aliens and only one organization has a chance to stop them: XCOM. As a team, you direct the response : in space, in the air, in the field, and in the labs. Quick thinking and wise compromises will be needed to contain today's threats while preparing for tomorrow's victory. Using familiar elements from the popular computer game, this board game puts each player into a specialized role: managing research, deploying troops, operating satellites and channeling information, or scrambling interceptors while handling the big picture. To survive, you must strike back. But will the panicking people of earth give you the time to complete your mission before they capitulate?
Teacher: Robert Sheridan
Slot: 9
---
Xia: Legends of a Drift System
Xia - the sandbox adventure of flying around the galaxy with your customizable ship exploring, trading, privateering, or just completing missions. With the Forsaken Stars expansion you also get to excavate dead planets, but also you are at the whim of random events that pop up within the game. And in slot 4 now playing with the new mini-expansion where there are different starship powers to choose from and even more mission! A truly epic game.
Teacher: David Recht
Slot: 4
Teacher: James Morgan
Slot: 8
---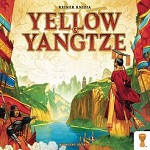 Yellow & Yangtze
Reiner Knizia's classic Tigrus and Euphrates gets a companion game that is clearly inspired by the original but takes it in a different direction. A strategy game of shifting powers, you need absolutely no experience with T&E to play and enjoy Y&Y.
Teacher: Dave Lartigue
Slot: 9
---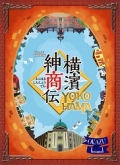 Yokohama
In Yokohama, each player is a merchant in the Meiji period, trying to gain fame from a successful business, and to do so they need to build a store, broaden their sales channels, learn a variety of techniques, and (of course) respond to trade orders from abroad.
Teacher: Ilan Woll
Slot: 4 FULL
---
KIDS AND FAMILIES AREA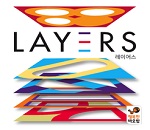 Layers
In this pattern-matching game, players race to recreate a pattern using 3-5 multicolored cards, layering them on top of each other. Points vary each round, as does the difficulty of the puzzle. Can you stack up?
Teacher: Noah Summerer
Slot: 4 FULL
---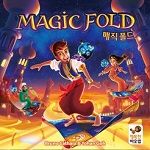 Magic Fold
It's a magic carpet race! In this spatial puzzle game, players race to fold and manipulate their magic carpet squares in order to arrange the colors and symbols to match order cards. A successful match moves you along the track. But beware, pitfalls await the unwary, and may give you an extra difficulty for the next round. Never fear, though, a friendly djinn may just swoop in to lend a hand. Carpets away!
Teacher: Noah Summerer
Slot: 5
---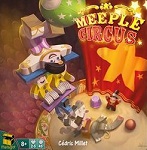 Meeple Circus
The Meeple Circus is about to begin, and you must get ready for the show! In this strategic dexterity game, players draft acrobats, performance elements, animals and guest stars, then arrange these pieces in the center ring (accompanied by a musical soundtrack) in order to earn points. The stakes, however, are high. While the first two practice rounds are played simultaneously, in the final performace round all eyes will be on you!
Teacher: Noah Summerer
Slot: 2
---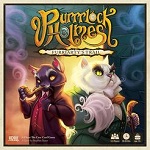 Purrrlock Holmes: Furriarty's Trail
Furriarty is at it again! Can you be the one to catch him? In this competive deduction game, players advance by determining what card sits in front of them by asking questions about other cards in their hand. Is my card a frog? Is it within one number of 5? Guess correctly, and get one step closer to Furriarty. Fail, and he just might slip through your paws.
Teacher: Noah Summerer
Slot: 6
---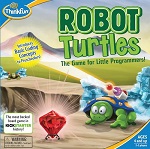 Robot Turtles
The classic Apple II game Logo turned into a board game. Additive rules allow this game to be played by kids as young as 5 and as old as 99 (or even older!). Navigate your turtle to the gem avoiding hazards. Learn the basics of computer programming without even realizing it!
Teacher: Tanios BouRamia
Slot: 2
---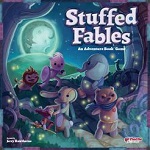 Stuffed Fables
You are a band of stuffed animals who come to life at night, and must travel to a mysterious dark land beneath the bed, in the name of protecting your little girl. In this dice-driven cooperative storytelling adventure game, players will battle strange creatures, search multiple locations, and complete various tasks, all before their little girl wakes up. Perfect for families.
Teacher: Eric Summerer
Slot: 4
---