Slot:

1

2

3

4

5

6

7

8

9

Start
Time:

Fri.
1:00 pm

Fri.
7:00 pm

Fri.
11:30

Sat.
8:00 am

Sat.
1:00 pm

Sat.
7:00 pm

Sat.
11:30 pm

Sun
8:00 am

Sun
1:00 pm

End
Time:

Fri.
5:00 pm

Fri.
11:00 pm

Sat.
3:30 am

Sat.
noon

Sat.
5:00 pm

Sat.
11:00 pm

Sun
3:30 am

Sun
noon

Sun
5:00 pm
Now Accepting Role Play Event Proposals!
---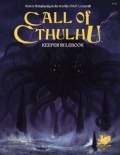 ---
From Within the Walls by James Carpio
Along the crooked piers of old Kingsport is a secret that has been hidden for over 300 years.It has caused madness for many generations and torment to those who learned its secrets. The horror has reared it ugly head once again and is looking for blood.
Keeper: James Carpio
Slot: 2
---
Fate of the Eva Dawn by James Carpio
Your crew has been sent on a detour to salvage an old trans-planet cargo ship that has been derelict for over 100 years. These missions are common and bring in a few credits for minimal effort. However, the cargo may not want to be taken.
Keeper: James Carpio
Slot: 5

---
Song of the Gallows by James Carpio.
A federal marshal and his posse have a very simple task to complete. To bring the criminal Sally Ann Tomlin to Virginia City for her execution. You see, Sally Ann is a wanted murderess and part of the Wichita Witches. Why the big posse escort? Well, it seems other cowpokes and rail barons want her dead or captured as well and willing to do anything to make this happen. ,,,
Gamemaster: James Carpio
Slot: 6

---

---
Starfinder Society Roleplaying Guild Scenario #1-01: The Commencement by Eleanor Ferron.
All Starfinders complete their training by conferring with Guidance—a network of uploaded personalities embodying paragons from the Starfinder Society's history. Before receiving the blessing of Guidance, the PCs must meet with and assist critical missions on behalf of key leaders of the Society's leading factions. With the events of the Scoured Stars Incident still fresh in everyone's memory, there's plenty that needs doing to set the Society back on track.
The Commencement is a replayable scenario designed to help introduce players to the factions of the Starfinder Society and areas of importance on Absalom Station. A Starfinder Society Scenario designed for levels 1-2.
Slots: 1, 4, 8
---
Starfinder Society Roleplaying Guild Scenario #1-02: Fugitive on the Red Planet by Jim Groves
Theft cannot be tolerated, especially when the culprit is a former Starfinder! The PCs travel to the red world of Akiton, hot on the heels of a deserting Starfinder who stole a magical relic from the vaults of the Lorespire Complex. Things get complicated when they discover what should be a dreary town in Akiton's wastelands is now positively jubilant. Could this revelry, not to mention the re-opening of town's formerly defunct mining operations, be related to the wayward Starfinder? A Starfinder Society Scenario designed for levels 1-4.
Slots: 2, 5, 9
---
Starfinder Society Roleplaying Guild Scenario #1-03: Yesteryear's Truth by Jason Keeley.
A Starfinder expedition's dusty data from an orbital scan shows signs of active technology on a distant, war-ravaged planet. Following up on this old lead, the Society dispatches a team of Starfinder to investigate the far-off world. Between making first contact and exploring the ruins of a dead civilization, long-buried secrets of the past are ripe for discovery. Content in Yesteryear's Truth also contributes to the ongoing goals of the Wayfinders faction. A Starfinder Society Scenario designed for levels 1-4.
Slots: 2, 6, 8
---
Torg Eternity: Invasion Day One.
Our planet has been invaded. Not from outer space, but from other realities. Now they are imposing those realities on us. Dinosaurs are walking the streets of New York, Dragons are flying over London, Egyptian gods are fighting pulp heroes in the streets of Cairo, Rakshasa are stalking New Delhi, and Cyber-Demons are ruling Moscow. Become a Storm Knight and fight back to save Earth! Introductory Adventures for new and returning players with the new streamlined action packed easy to learn edition. Characters provided.
Gamemaster: Alex Bokman
Slots: 4, 6
---